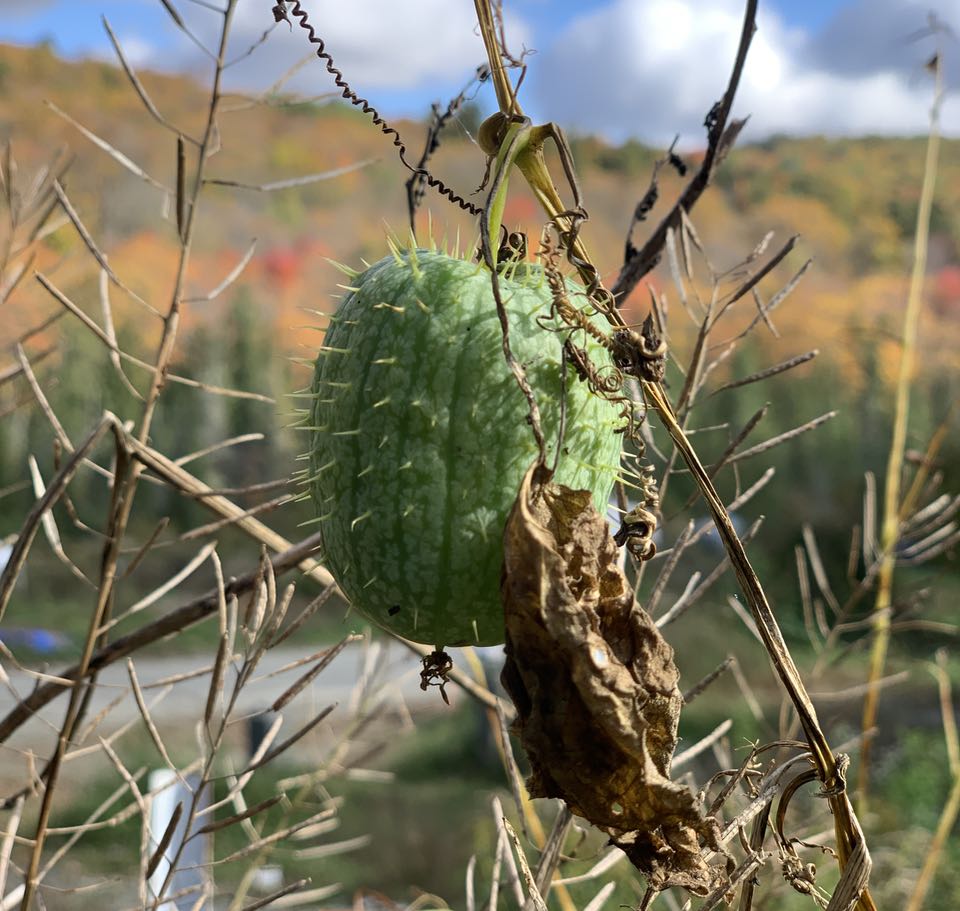 Wild Cucumber
A perfect photo of the blue sky, clouds and fall foliage on the mountain across the lower valley marshes behind a wild cucumber hanging from the fence line.
We have not yet gotten a frost but the ferns and cucumbers have lost their leaves – perhaps radiant energy loss although the ground is still too warm to let real frost form.
We had five straight days of rain so I've been taking a break from fencing. Going at it again today was very muddy in some places but it should dry soon and the weather report for the next two weeks looks beautiful. No frosts and lots of sun.
Outdoors: 67°F/44°F Sunny
Tiny Cottage: 65°F/67°F
Daily Spark: Every life has a lie within it.