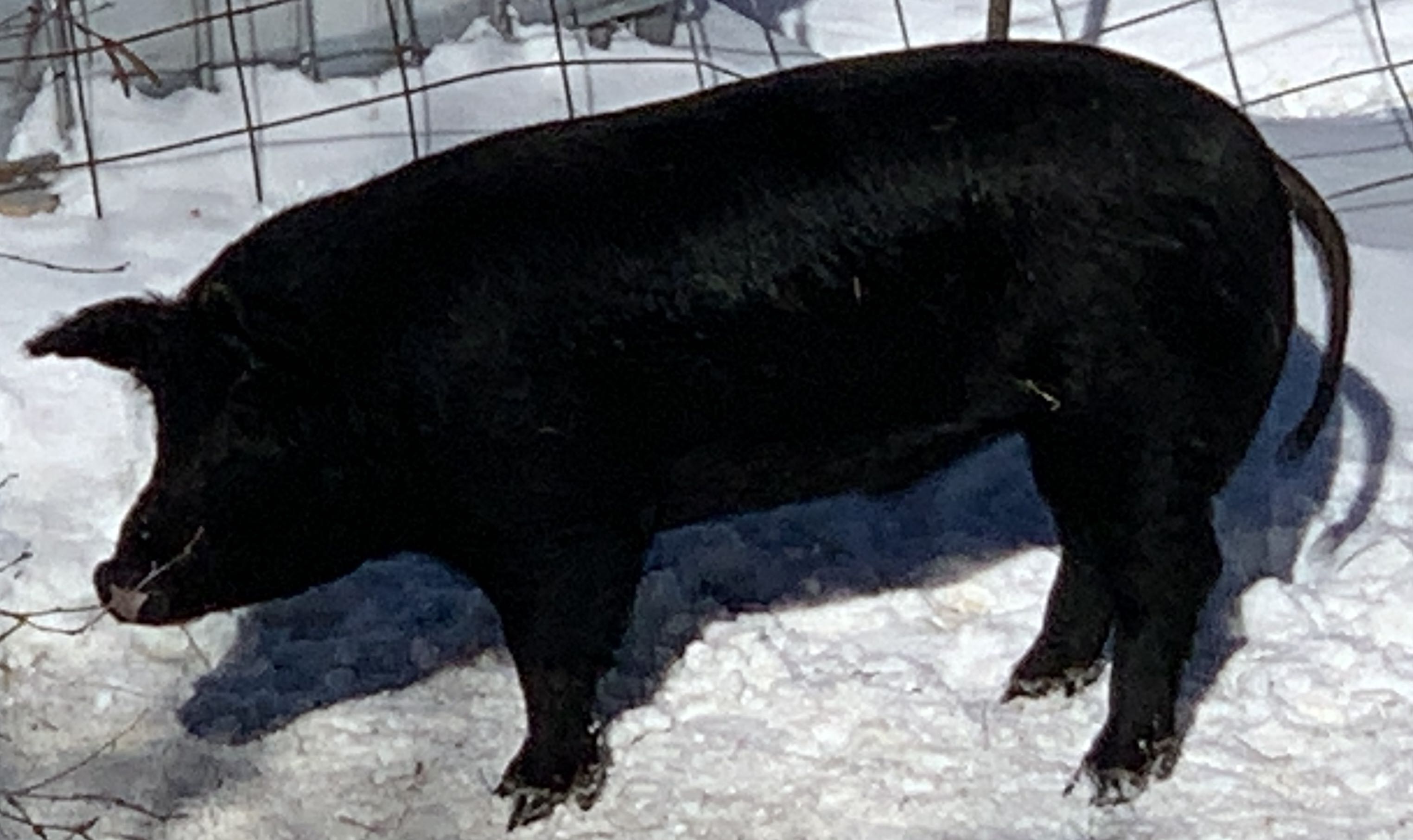 Black Boar on White Snow
Click for Big Picture
I have a (mostly) Berkshire breeder boar who is about two years old that I will be done with in July. I got him to inject new Berkshire genetics into some of my herd. (No pun intended.)
He is definitely good with the ladies having bred many of them in the months he has been here. He is a bit standoffish to people – I think he did not get a lot of handling. He has learned to respect electric fences but if you leave a gate open it is prone to exploring it although he does come back.
He is with another boar right now but he would be happier with his own ladies rather than sharing. I am not doing winter farrowing this coming year so either I must separate him to his own paddock or find a new home for him in July. If I was farrowing through the winter I would keep him as he has been a good breeder but I have two younger ones coming up that will be ready by next year to start breeding.
I am located in Vermont just south east of Montpelier near the junction of Route-25 and Route-302. You would need to pick up and transport. Price is $400. That is a very good price as I would rather see him kept to breeding rather than putting him to meat. Email me at walterj@sugarmtnfarm.com.
Outdoors: 76°F/63°F Sunny
Tiny Cottage: 62°F/65°F
Daily Spark: Before Isaac Newton invented gravity in 1869 people could fly. -Anon