A Green World – Quite the contrast from a few months ago. Amazing.
Click for Big Picture
I love taking
panoramas
around the seasons. The pans are a wide view that shows the world somewhat closer to how we really see it rather than the narrow frame of most pictures. I used to have to stitch my
panoramas
together by hand, and you can see the scars in the photos of old pans. Now I take them far more easily with my iPhone simply by spinning in place. This is one of the great advances in photography as it does a better job and so fast.
Panoramas create some interesting perspectives. For example, in the pan above those "two" roads are actually the same road going in opposite directions. Similarly with the high tension power lines overhead.


Green North Field
Click for Big Picture
This is the north field as seen at the field entrance from the road. The livestock love this mix of open pasture and clusters of brush and trees along with the scattering of apple trees which provide an extra bonus in the late summer and fall.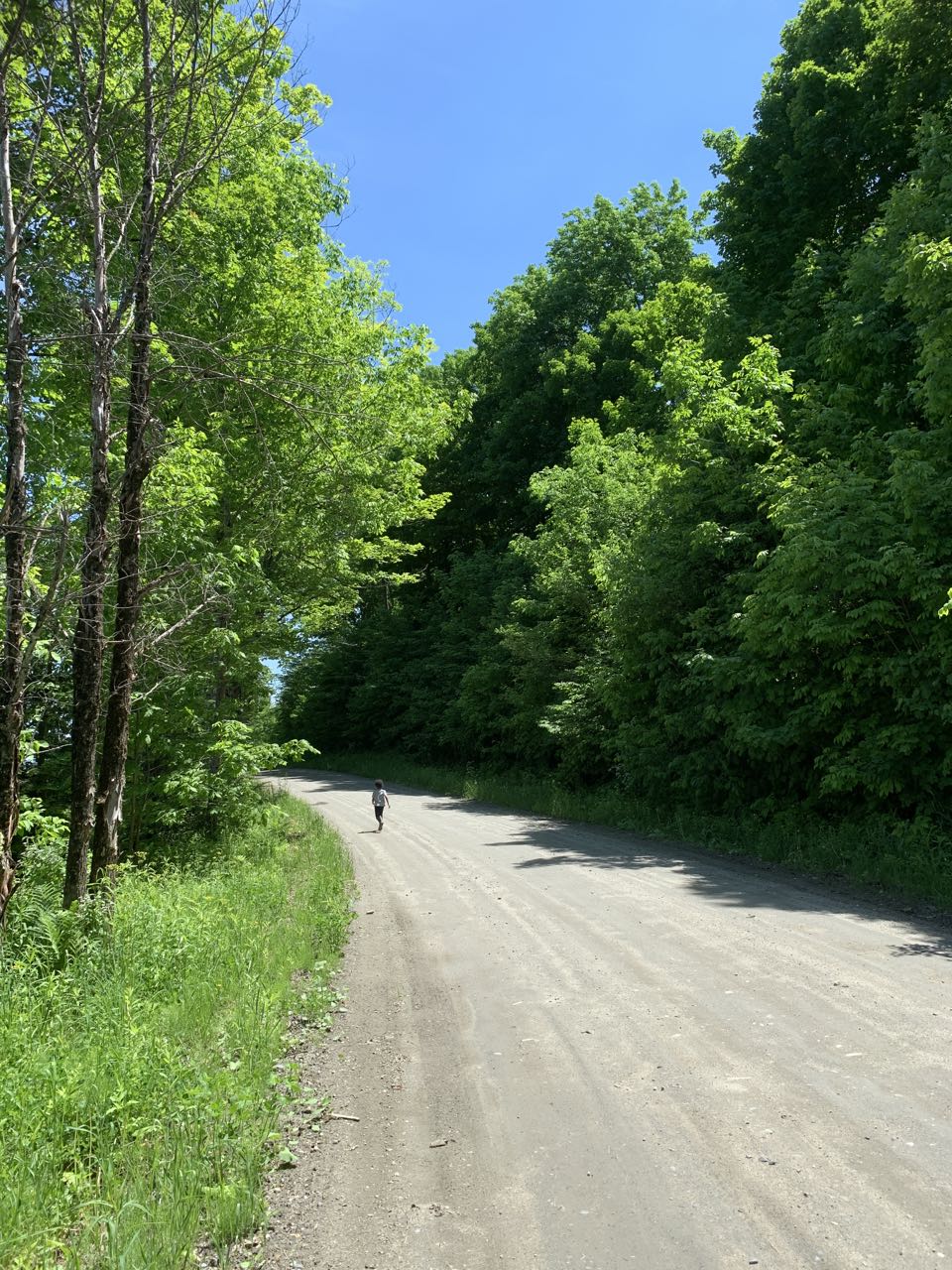 Rich Blue
Click for Big Picture
Part of what I love about this particular photo, which is not a panorama but rather a vertical portrait orientation, is the extreme blue contrast with the foliage. We have been having a lot of beautiful blue sky days and a goodly amount of rain – a farmer's dream combination.
Outdoors: 76°F/48°F Sunny
Tiny Cottage: 62°F/63°F
Daily Spark: The passage of time is a fine weave to filter history.