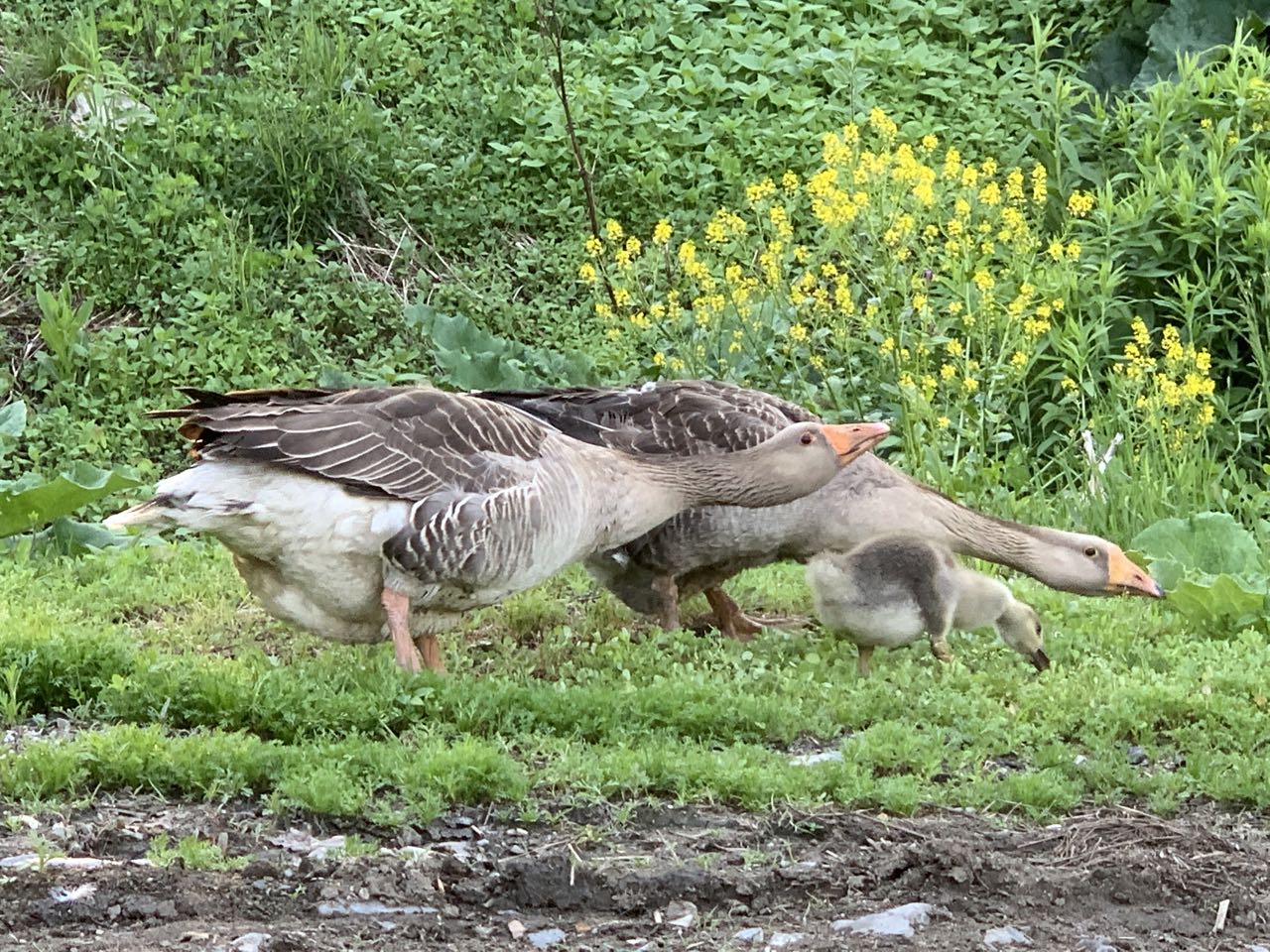 Gander, Goose & Gosling
Usually the geese have three or four offspring a year but this time it was just one fluffy cuteness and very vocal.
Outdoors: 76°F/61°F Mostly Sunny, Some Thunder, Some Rain
Tiny Cottage: 63F/666°F
Daily Spark: English makes so much sense…
Mouse… Mice.
Louse… Lice.
Spouse… Spice…
Grouse… Grice…
Goose… Gice…
House… Hice…
Souse… Sice…
Vose… Vice…
Moose… Mice!