My Morning Scene
Click for Big Picture
Winter is back. Or perhaps winter never left. Or maybe this is just Mother Nature knocking on the door to remind us to start preparing because
Winter is Coming.
In any case, she wasn't subtle. I awoke to 6″ of snow already on the ground and it has continued to snow heavily all day.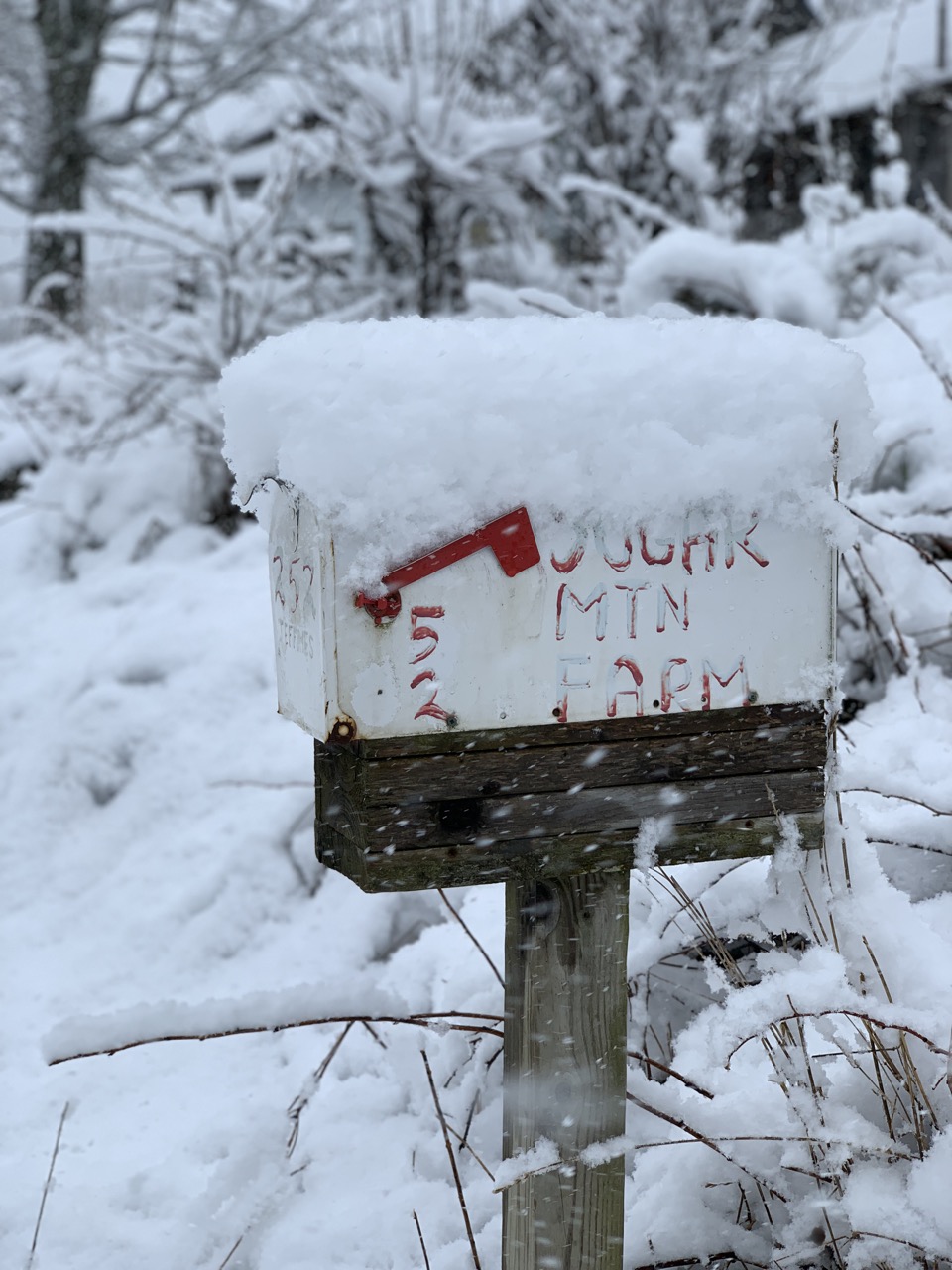 Will the Mailman Make it? Undoubtedly.
Click for Big Picture
Yesterday we had no snow at all. Even my snow banks had melted. The weather report had said we might get a little snow last night. With our altitude a little is a bit more.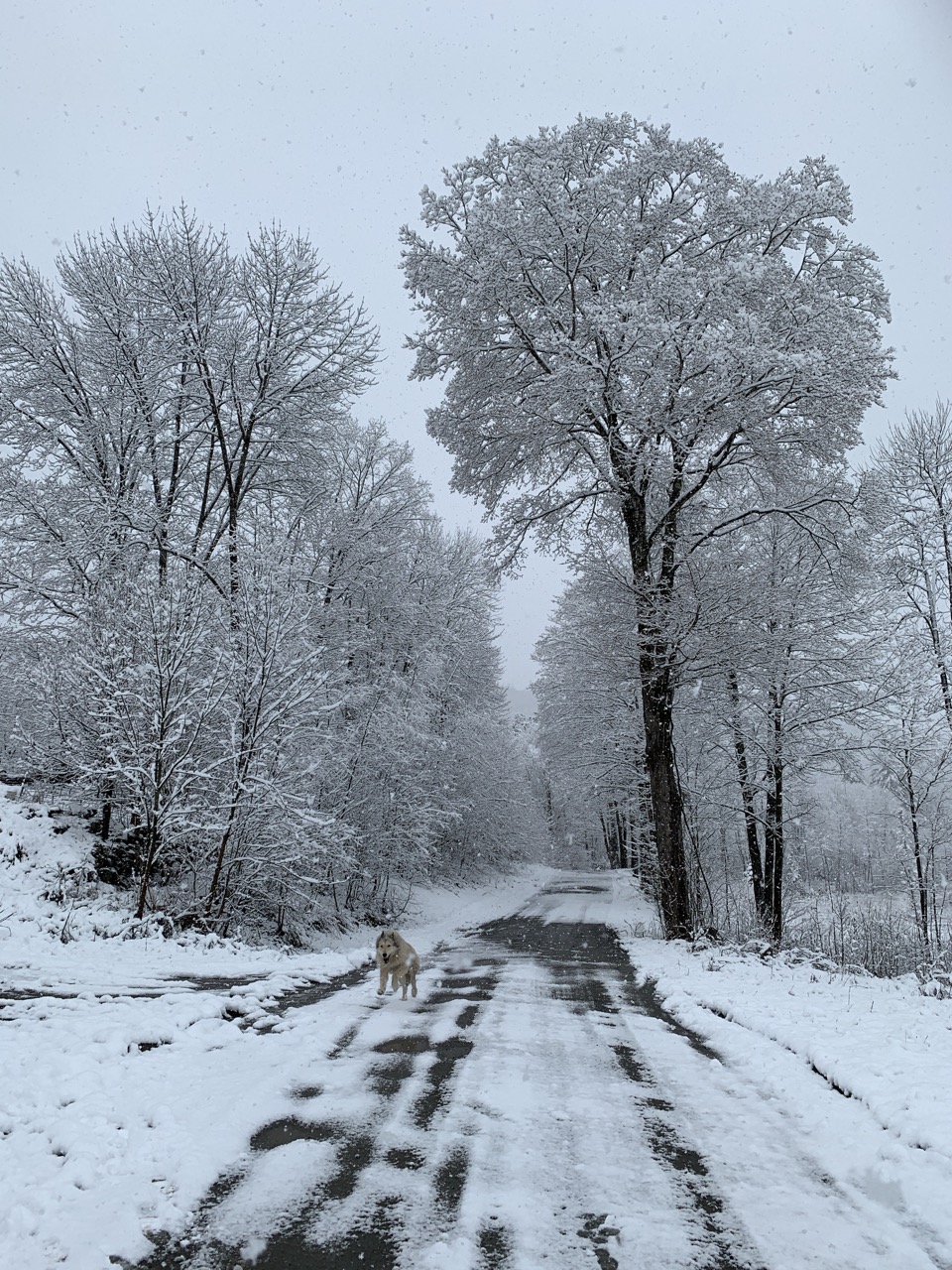 Pika Racing on Riddle Pond Road
Click for Big Picture
Pika though the snow was just grand. She loves snow.


Scenic Christmas Tree Mountains in the Snow
Click for Big Picture
I, on the other hand, am ready for spring. It will get here eventually. The ground is warm so the snow will not last. I hope. :) I would like to start planting my garden…
Fact is, you don't know it's the last snow of spring until you get the first snow of fall.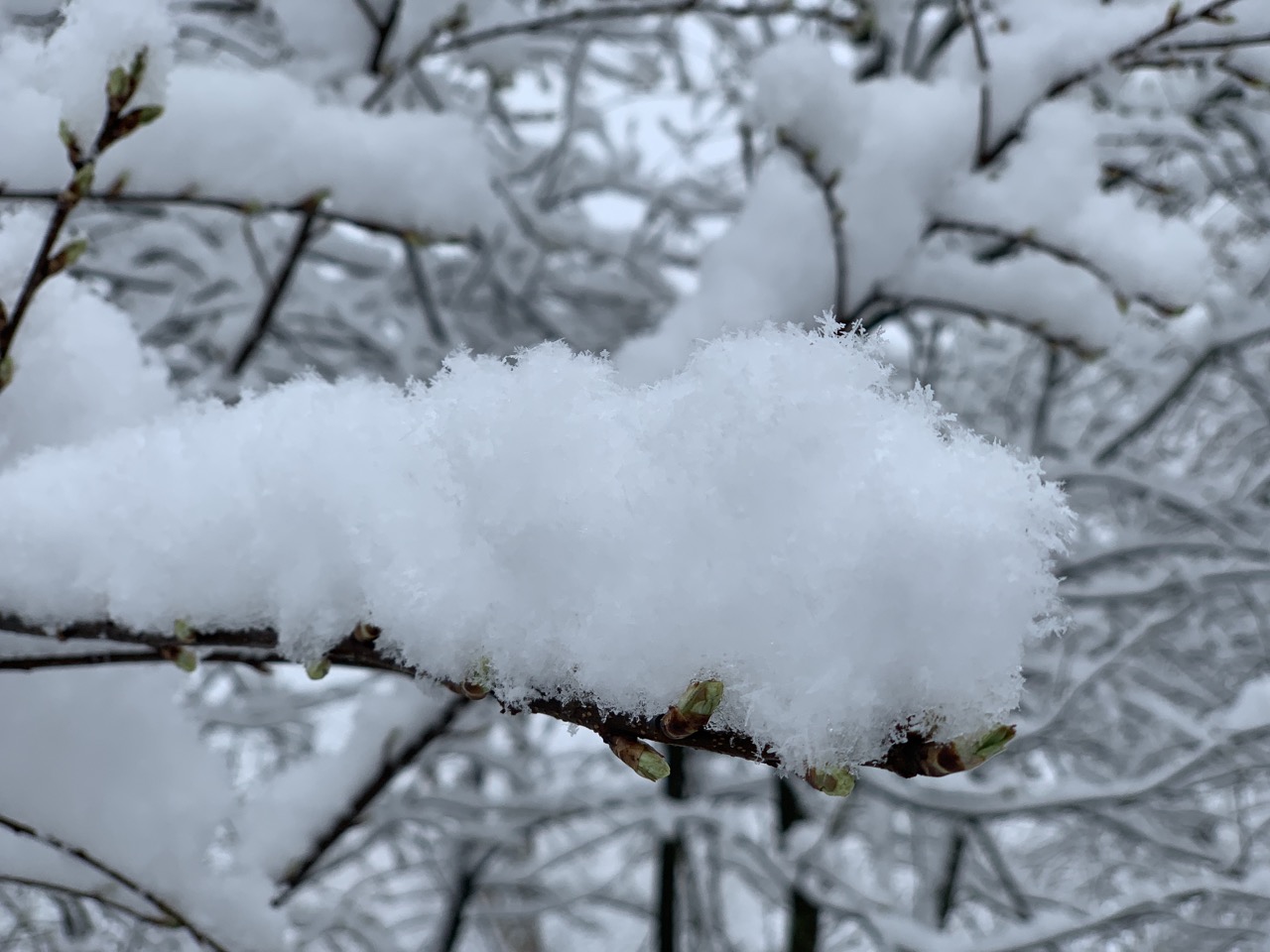 Snow on Cherry Buds
Click for Big Picture
One year spring and fall sort of met in the middle with it snowing on my birthday mid-summer and every single month of the year. That year we had large drifts deep into June and the garden killing frost happened August 27th.
Outdoors: 33°F/27°F 6″ of Snow and more coming down
Tiny Cottage: 70°F/63°F
Daily Spark: I love the sulfury smell of burning matches. It reminds me of home…