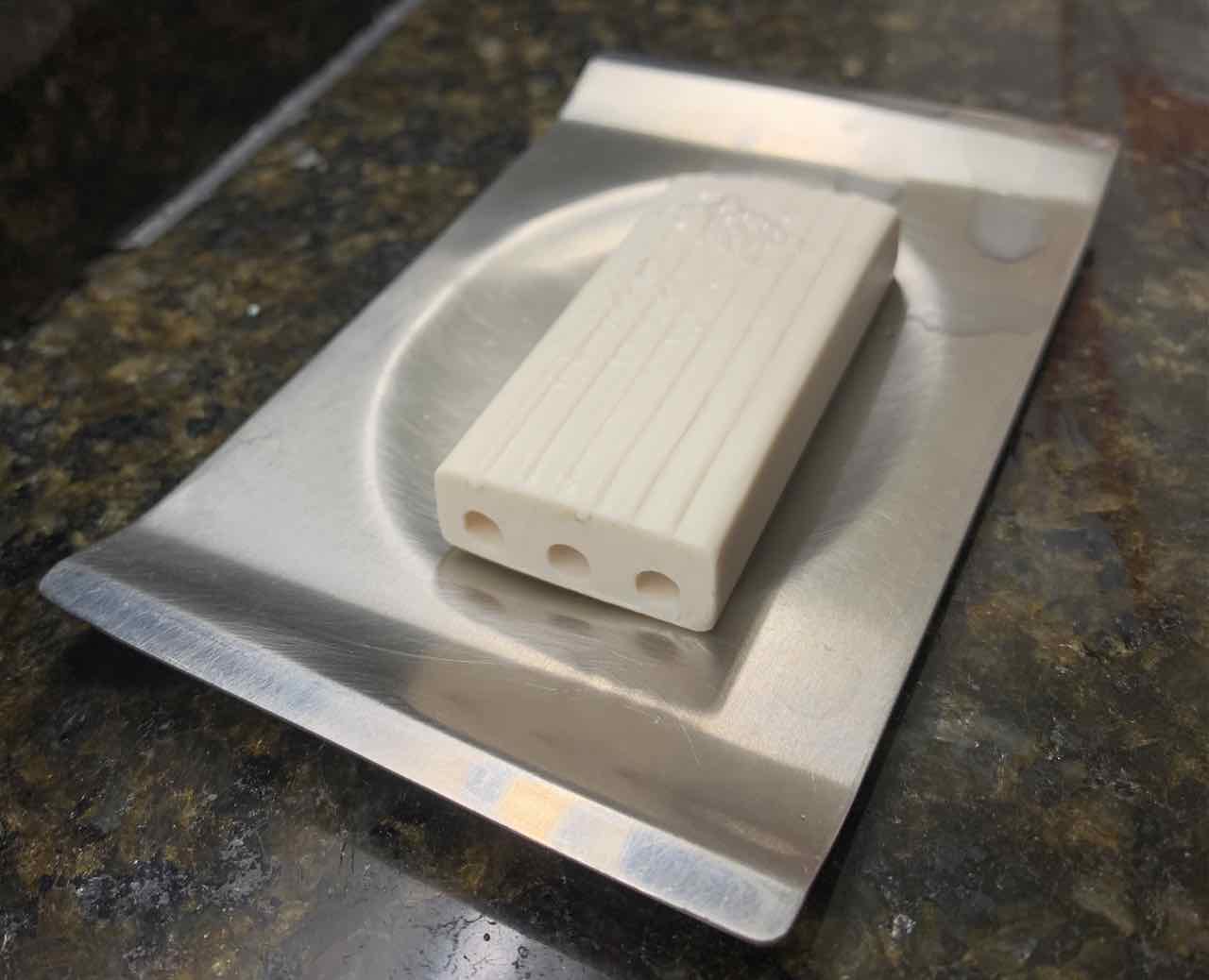 Soap Saver Holes
My big toe hurts. My dog, Pika, stepped on it several days ago. She is larger than a small horse. Her nails are long and hard. I had shoes on but it did no good.
In Canine stepping on my foot is a sign of affection. It hurts too. At least she loves me.
The picture above is a bar of hotel soap which someone brilliantly made less wasteful by putting holes in it. It is now a beam. Still works just like a regular bar of soap but wastes less. I love seeing good solutions like this.
Outdoors: 71°F/58°F Partially Sunny
Cottage: 66°F/60°F
Daily Spark: Will today's gamers not fear death because they have already died so many times and so vividly?