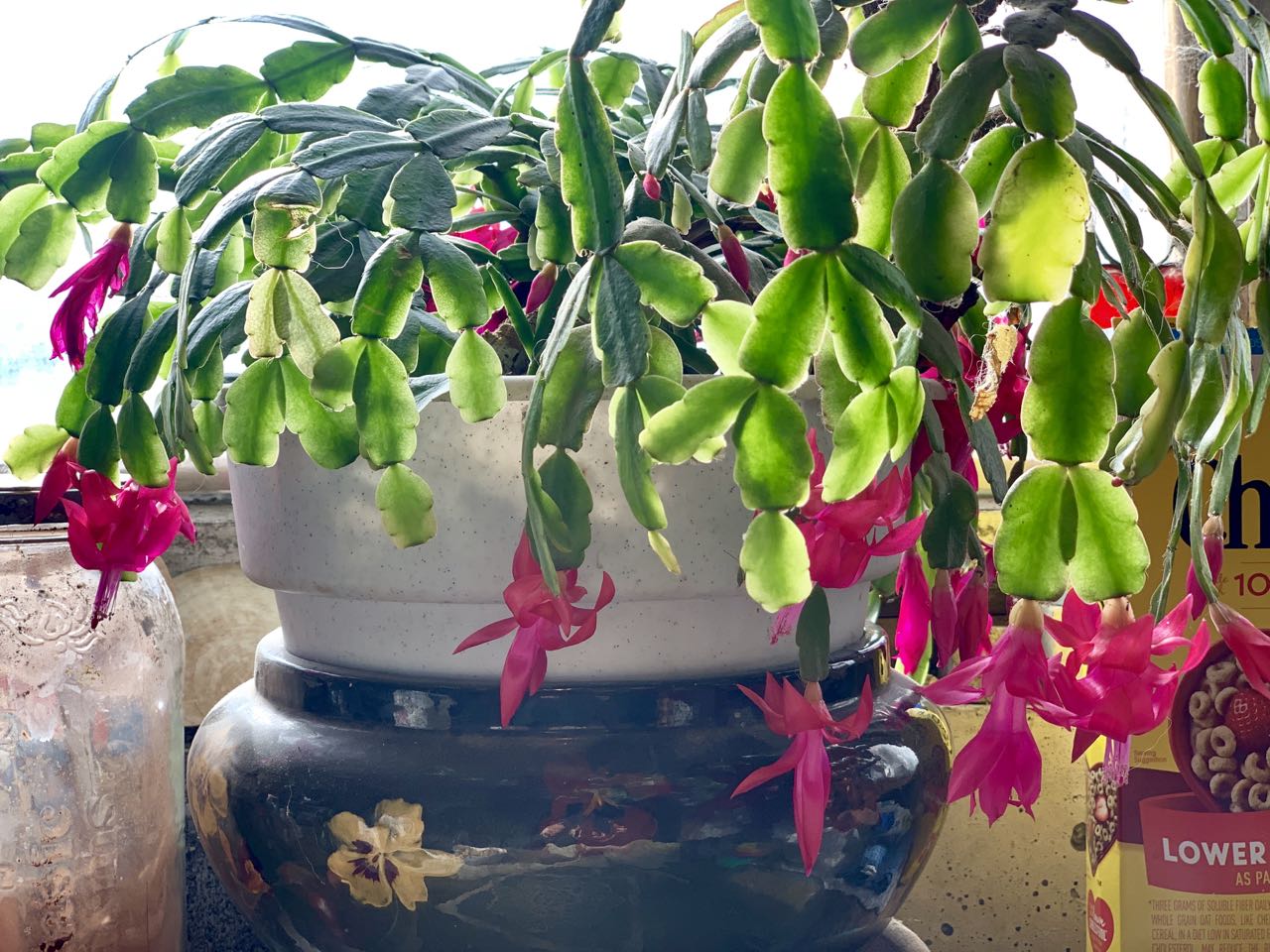 My Father's Easter Cactus that "died" and I revived.
I originally
wrote
the below about my mother's death. My father who was fading at the time has died this month. He was actually gone a long time before the day his death certificate says.
---
I watched my mother die, her mind as sharp as a scimitar knife straight off a steel yet her body and strength fading until there was nothing left. She prepared everything for her death in her dedicated, controlled manner, planning out her grave, her memorial service, her distribution of worldly possessions and writing her obituary as she made her peace with the world in preparation for moving on.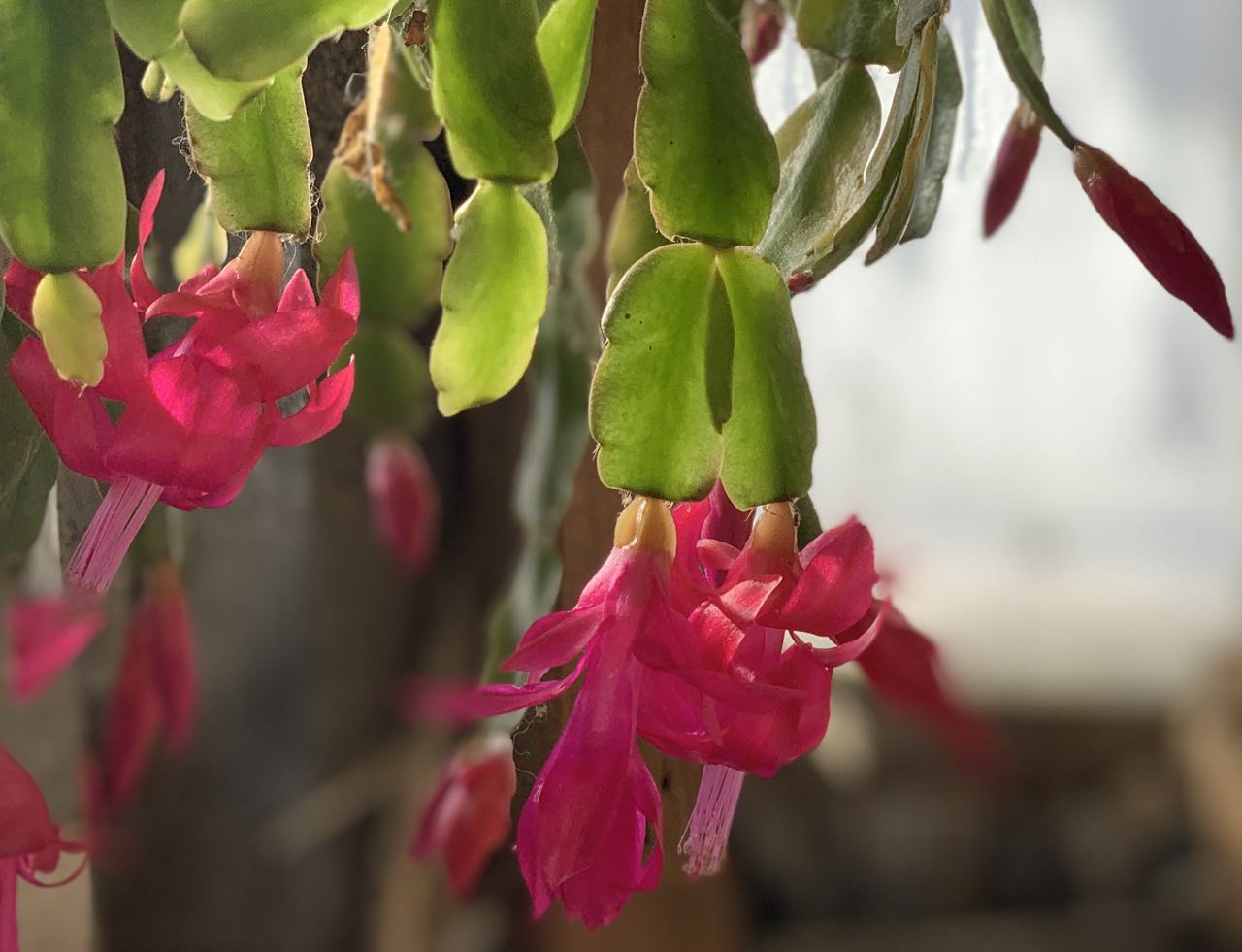 While my mother carefully died my father was fading quite differently, his pattern bracketing hers yet totally at odds. His body in fine shape, his personality, quirks and mannerisms all there. Yet he is the man upon the stair who isn't there. I am the stranger whom he's never met, over and over, visiting him and meeting him each time for the first time from his perspective, each time for the last time from mine. Unlike the poem
Antigonish
I do not wish that he would go away. Rather I cherish each brief moment when recognition sparks in his eyes. For the last year it was never there. He had slipped beyond the time in which I dwell.
Antigonish
[I met a man who wasn't there]
Hughes Mearns

As I was going up the stair
I met a man who wasn't there!
He wasn't there again today,
Oh how I wish he'd go away!

When I came home last night at three,
The man was waiting there for me
But when I looked around the hall,
I couldn't see him there at all!
Go away, go away, don't you come back any more!
Go away, go away, and please don't slam the door…

Last night I saw upon the stair,
A little man who wasn't there,
He wasn't there again today
Oh, how I wish he'd go away…
–Huges Mearns