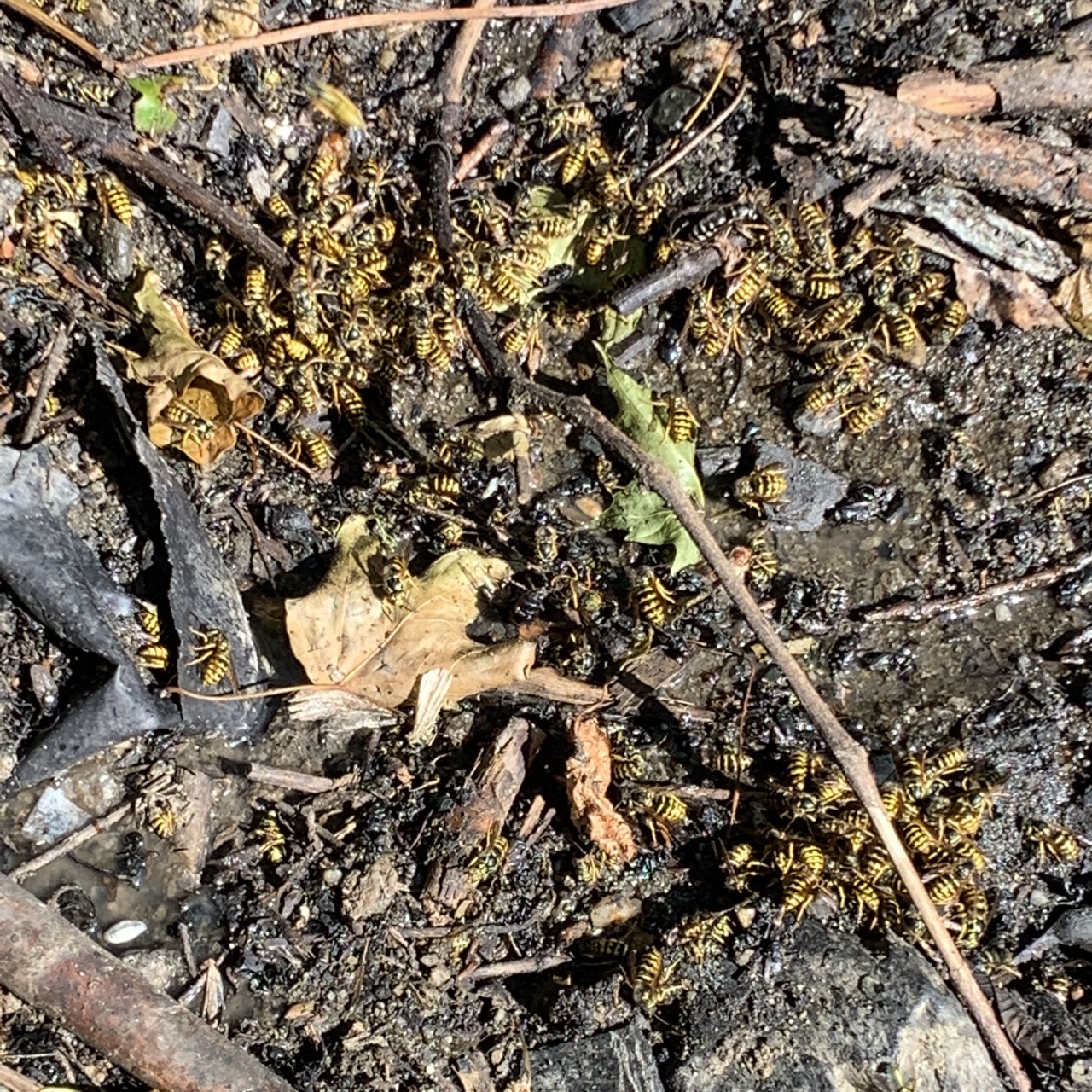 Yellow Jackets & Mud Wasps Feeding on Sugar
I spilled a bit of sugar on the ground which my local wasp friends found. They've been cleaning it up for me. So far no problem or conflict as I feed whey, switching pipe connections and adjusting the valves. I kept bees for 25 years so I'm used to moving gently around them as they go about their business and I go about mine.
Outdoors: 73°F/50°F Sunny
Tiny Cottage: 70°F/66°F
Daily Spark: If you want simpler times then make your life be the simpler times. Pick and choose what parts of the past and the present you want to have in your life. This is the wonderful thing about being alive today – we can pick and choose. Years ago you could only choose from then backwards.