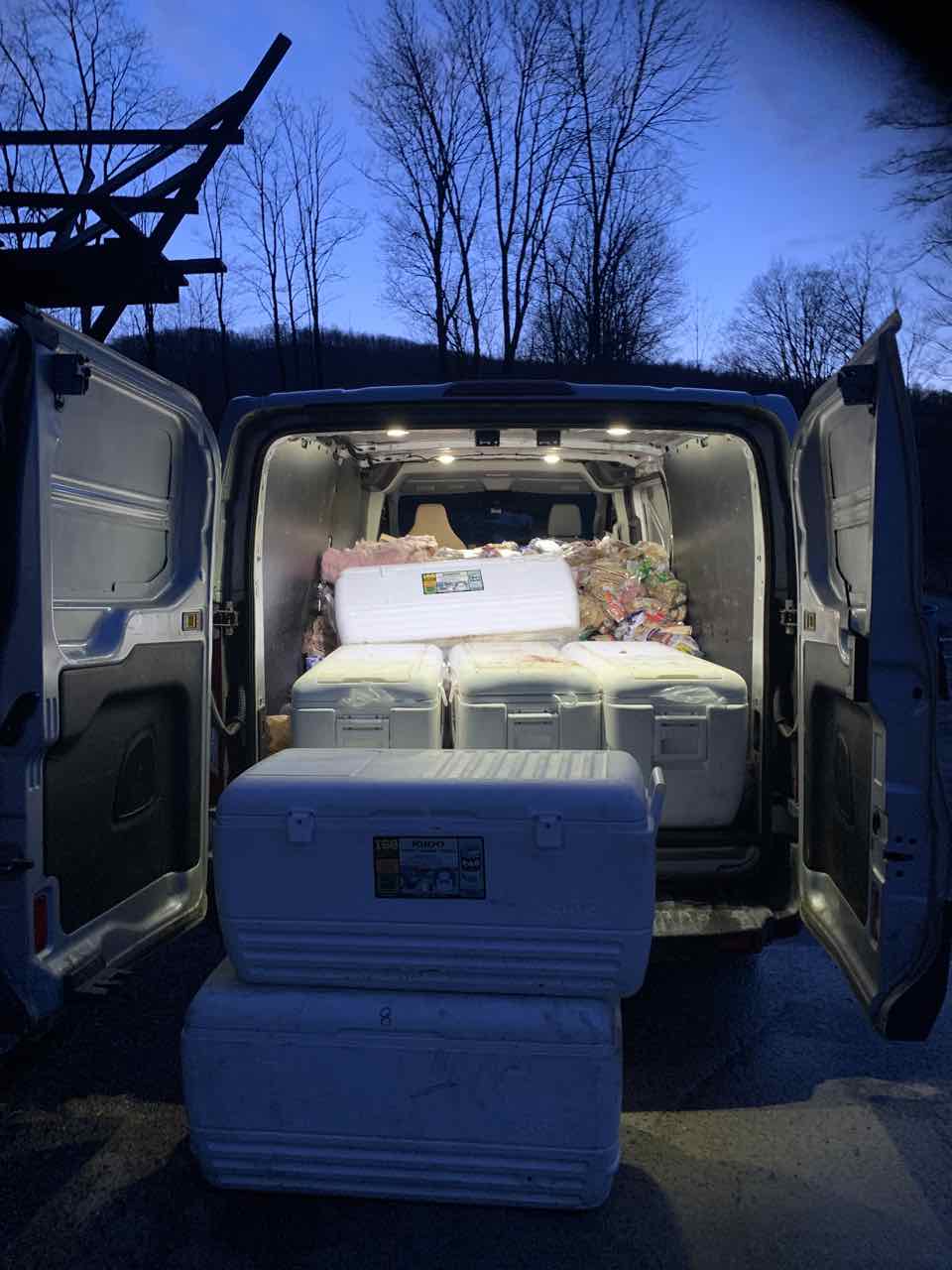 Unloading Delivery Van
Went to bed to a crystal clear starry sky.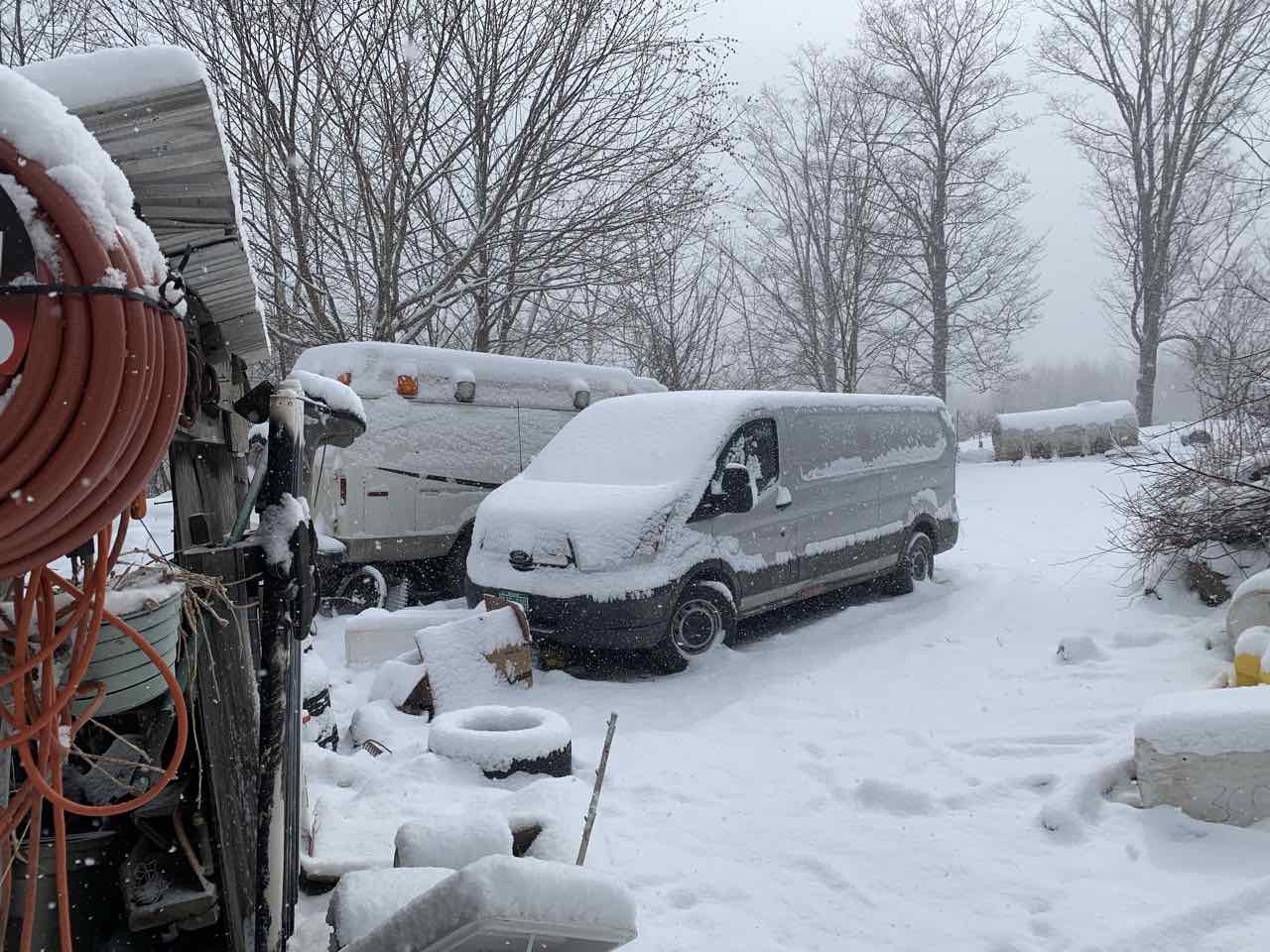 Morning After
Woke up to 3″ of snow on the ground and more coming down. I'm told that there is a theoretical color green like the John Deere tractor. Been so long I am not sure if maybe that is just a fantasy…
Spring time in Vermont – north of the wall.
Outdoors: 27°F/21°F 4″ Snow, Wind
Tiny Cottage: 65°F/64°F
Daily Spark: Remember that they never actually killed any real witches… Silly villagers.
-Walter
(who is descended from four convicted "witches" on both sides of the family tree – "witches" who all lived and produced many generations beyond…)