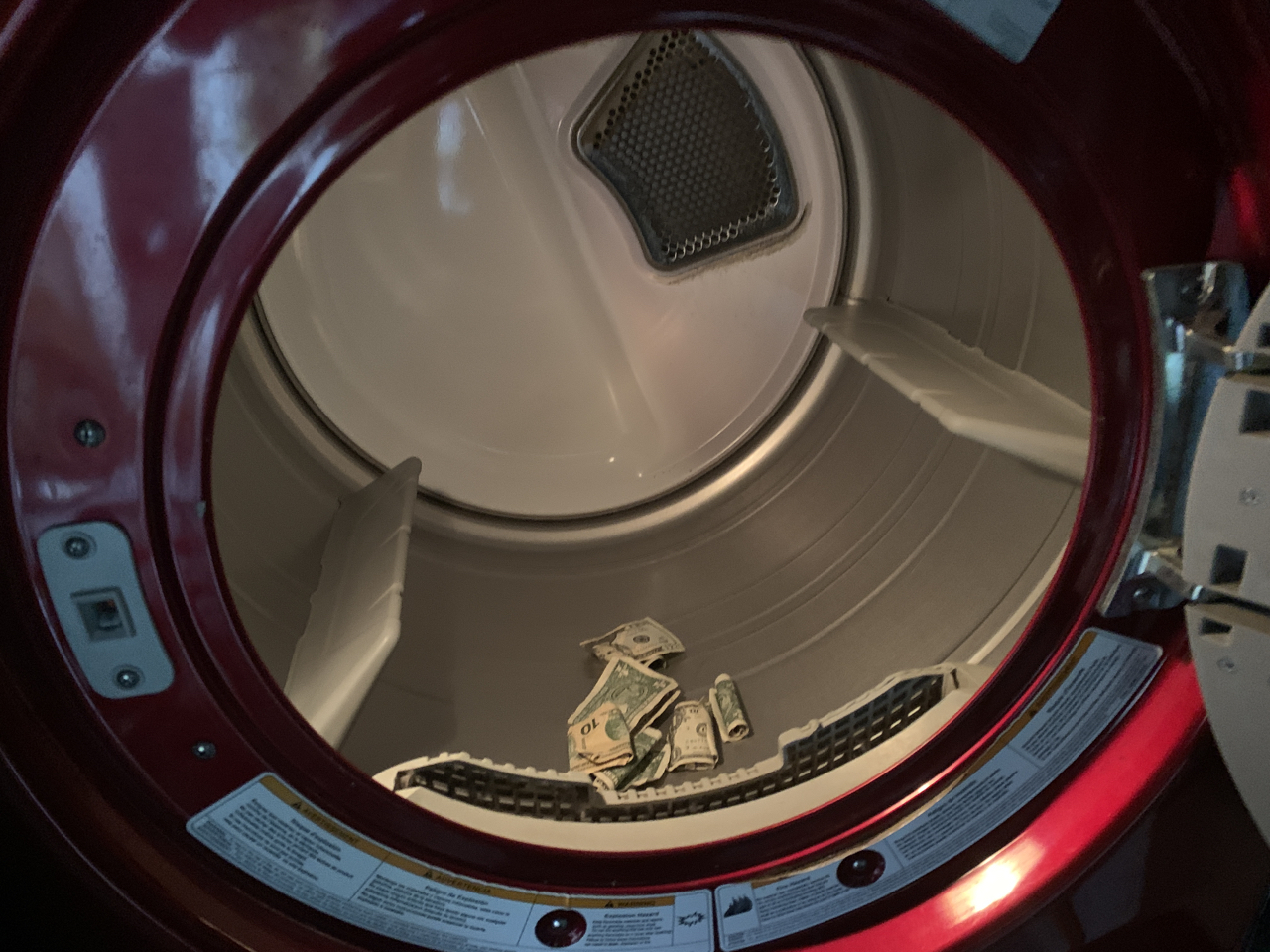 Washing Money
I did this by accident and then realized it's a great way to make sure your money is clean in these uncertain times…
The bills and change had been in my jacket pocket and went through a hot wash with soap and bleach plus a long hot drying time. No germs left on those babies!
I also cleaned out the drier filter and found another $7.31. A bonus for my work… :)
Outdoors: 51°F/25°F Cloudy
Tiny Cottage: 68°F/66°F
Daily Spark: Spontaneous like a handgrenade.