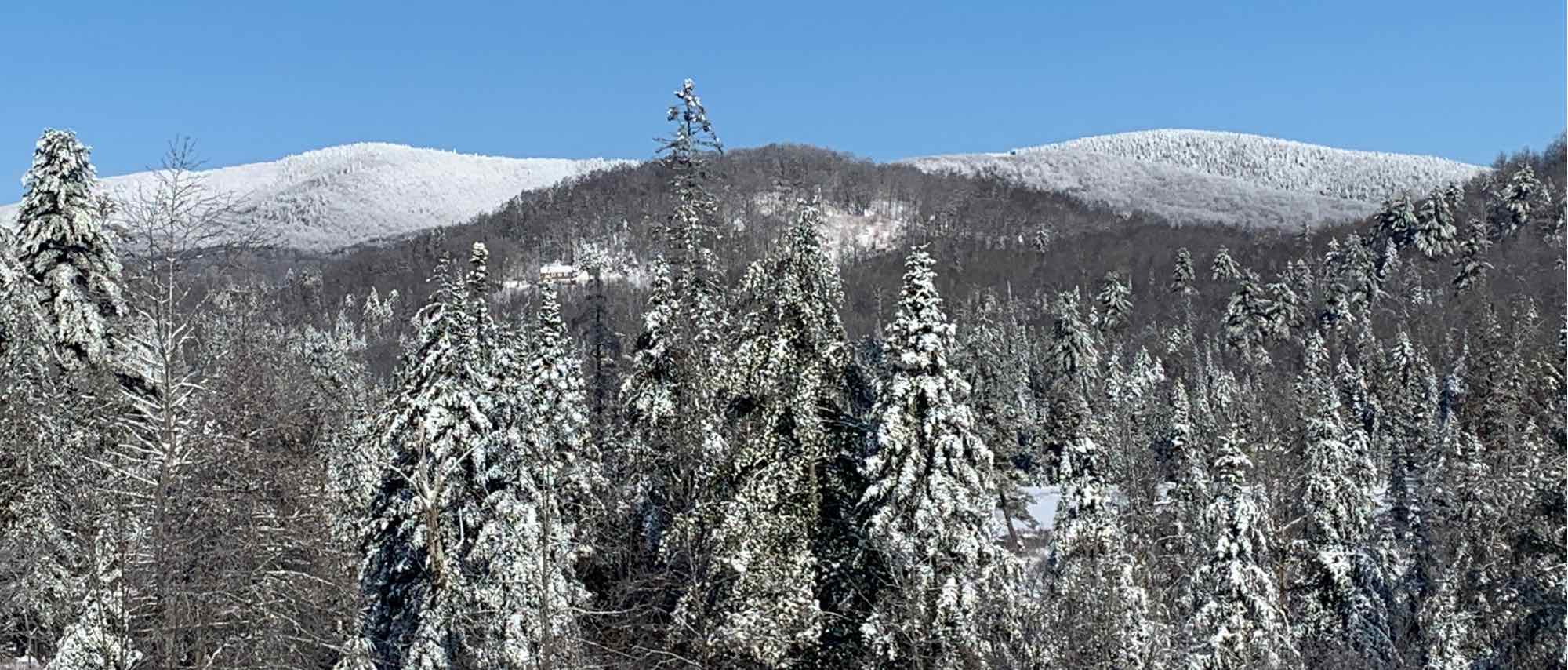 Looking North to Knox Mountain – Les Petite Titons
Click for Big Picture
Beautiful weather. A bit nippy which it tends to be with such crystal clear air, sharp stars at night and rich blue skies. Very low humidity.

East Field Snow On Trees
Click for Big Picture
Love the snow and ice on the trees as long as we don't get a repeat of 1998.
Outdoors: 5°F/-13°F Sunny, 14″ snow + 1/2″ ice
Tiny Cottage: 68°F/57°F
Daily Spark: May your day start and end with something like a simile.