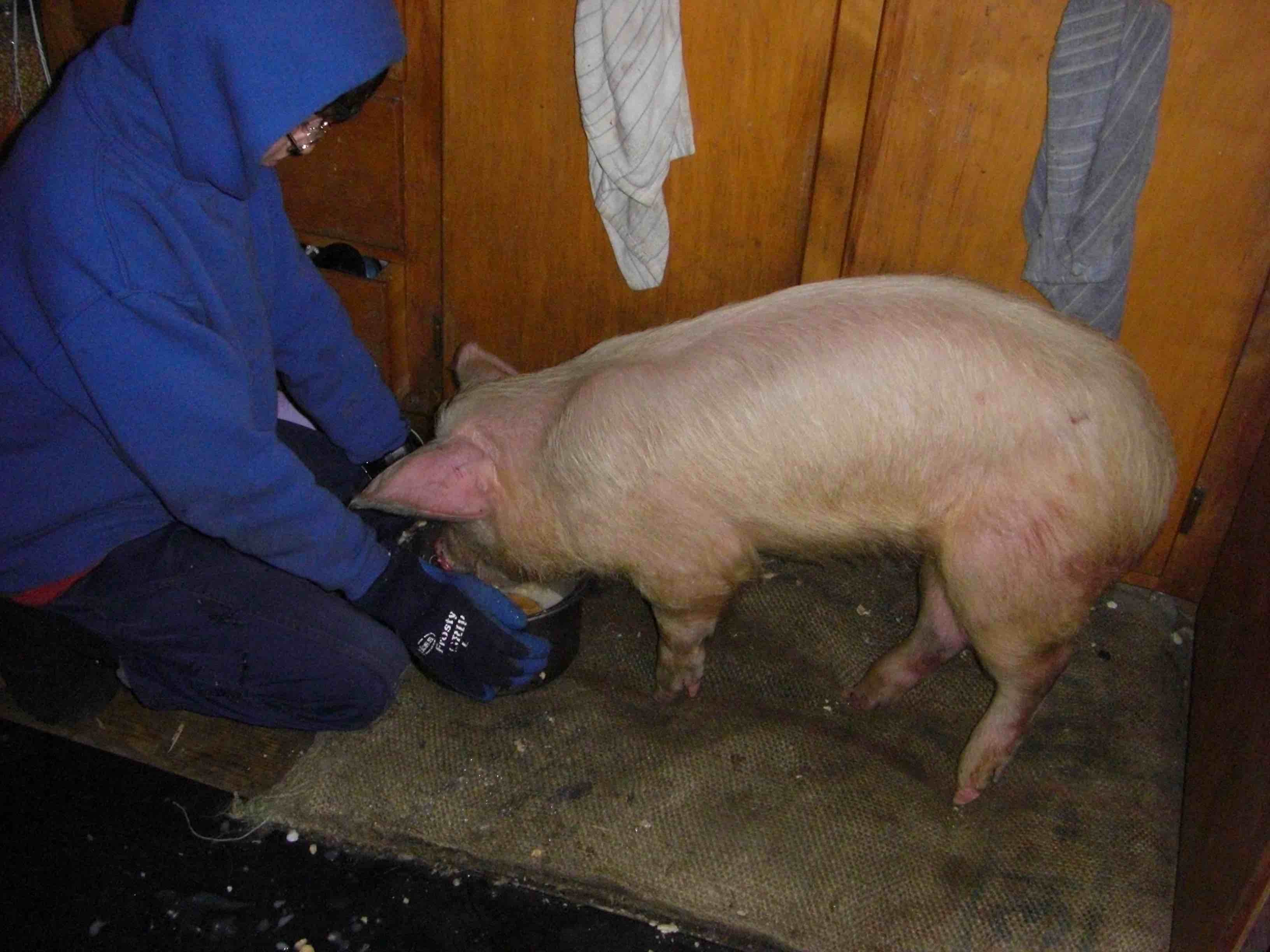 Kitchen Pig
Someone asked if
"a boar they were bottle feeding would be useful as a breeder."
If you're bottle feeding him then that makes an automatic no as a breeder. Any animal that requires interventions should not be used as a breeder as you're possibly, even probably, down grading your herd's quality. This is especially critical with boars as they can spread their genetics through your entire herd. Instead they should be culled to meat, removing them from your herd's gene pool.
Some might argue, "Well, maybe the piglet was just unlucky…"

"Yes," I reply, "and do you want to breed for unlucky pigs…?"
You get what you select. Mother Nature teaches this lesson, hard.
Generally I keep about 5% of gilts (young females) as test breeders and about 0.5% of young boars. Life is a tough competition on the farm for males, and in nature with many species pigs included.
Cull hard, cull wide, cull deep.
Breed the best of the best and eat the rest.
Outdoors: 33°F/27°F Snow, Partially Sunny
Tiny Cottage: 62°F/58°F
Daily Spark:
1+1=10.
It's not just
a belief system,
it's the basis of science.