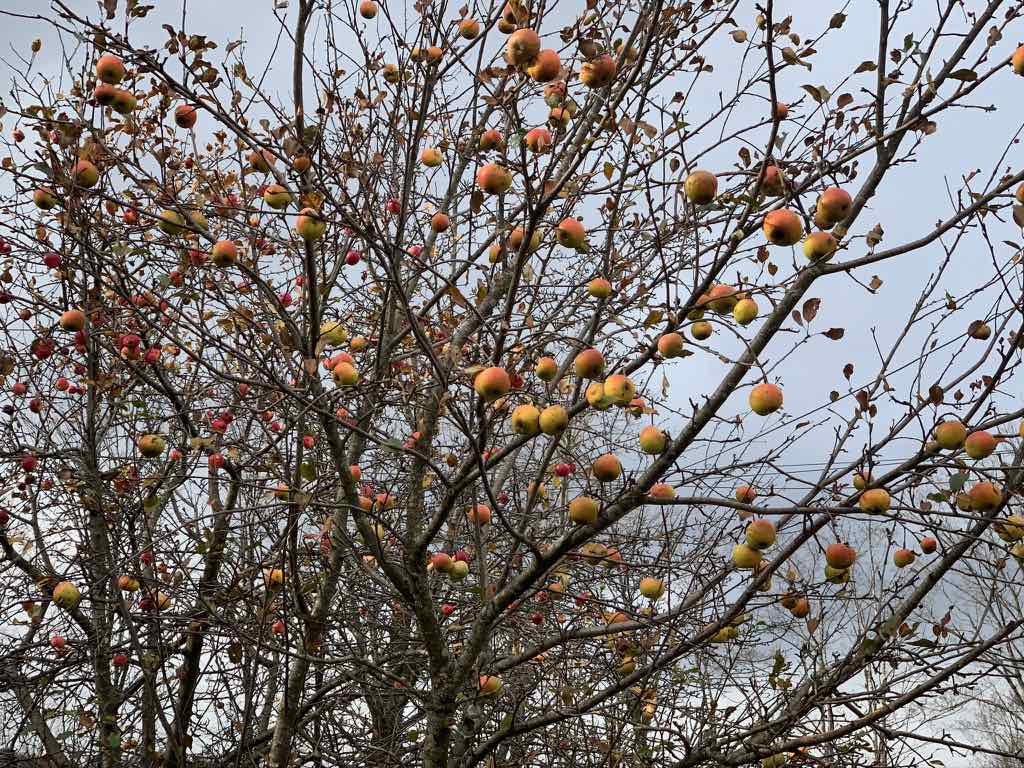 Apples in Late Fall
The pears have all fallen, feeding piglets who can creep in to where the fruit are on the ground are between fences. The apples are falling too, but more slowly. Fall food for the smaller animals.
Outdoors: 39°F/27°F Sunny
Tiny Cottage: 63°F/59°F
Daily Spark: Some politicians have come out saying that there is no place for coal in their future political plans. We NEED coal! What is Santa going to give bad people if we don't have coal for their stockings?