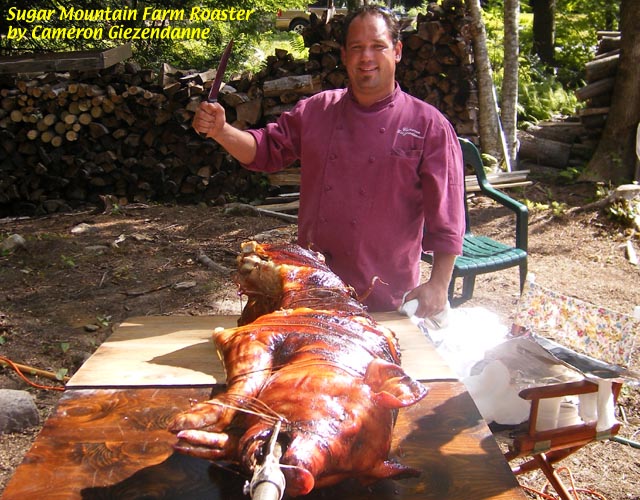 Sugar Mountain Farm Pig Roast
Now is the time to plan your events and order a roaster pig. Roasters can vary from the intimate ~10 to 35 pounders that can be cooked in an oven up to larger spit roasters up to 200 lbs to feed a village. Be sure to order at least two weeks in advance of your event, further in advance is better in the busy roaster season.
Pigs can be butterflied for $25.
Delivery is available on our route in Vermont for $15.
We deliver weekly to towns along the route:
Tuesdays up I-89 from Barre to Plainfield to Hardwick to Stowe to Burlington at City Market on Tuesdays;
Wednesdays we deliver down I-91 from Bradford to Brattleboro.
Contact us with your roaster pig needs. See the Roaster Page for details.
Outdoors: 74°F/59°F Sunny, 1/2″ Rain
Tiny Cottage: 68°F/61°F
Daily Spark: I'm going to make a new line of fire alarms called: "The Food Critic"