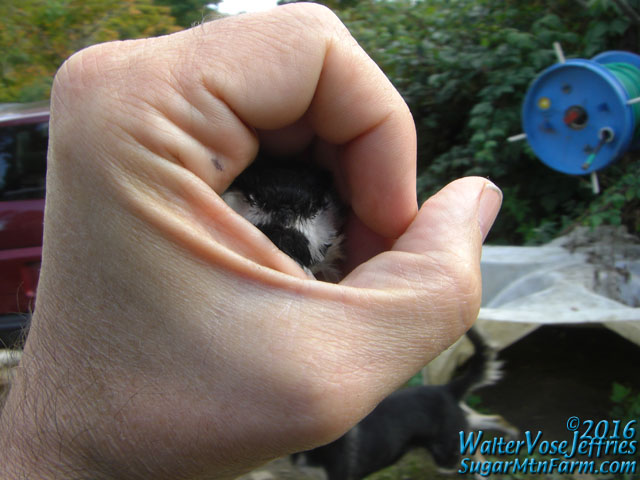 Little Bird in the Hand
I just caught a bird in my hand. Very gently. I was afraid of crushing it. It is so small. I actually caught it three times but twice let go because I didn't want to hurt it. The third time I had a proper hold that felt secure but not tight. They are so fragile. It stuck it's head out between my fingers, looked at me and then ducked back into my hand to hide. I don't know if it even realized my hand was holding it but perhaps perceived my hand as a safe cave to get away from me at that point.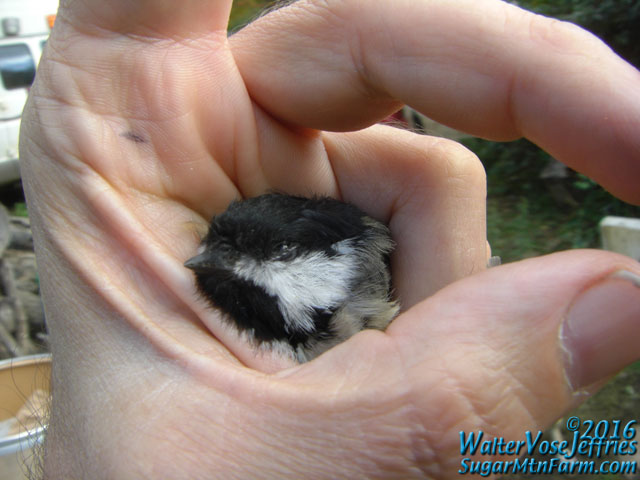 Better to be in the bushes…
The bird looks a little like a chickadee but thinner and with a hint of yellow as well as a longer beak, I think. chickadees are winter birds around here but sometimes I see them in the summer.
It had come in through our open front door and gotten up into the loft space where Ben sleeps. I heard it thumping around at the window unable to get out. To approach it without scaring it I held a towel up in front of me so it could not see me. I had tried unsuccessfully without the towel but the bird saw me as a threat and moved away. With the towel blocking it's view of me it paid me no attention.
When I was close enough I dropped the towel and quickly reached out, snatching the bird out of the air with my left hand as it flittered back and forth in front of the window. Very gently, very quickly, three times until I felt secure that I wasn't going to hurt it. My hands are so big compared with the little bird. It is not even as long as my finger. It can fit within the cup of one of my hands with my fingers closed around it like a cage.
I went down the ladder and outdoors where I opened my hand slowly to set it free to the sky. That is a bird that now has a story to tell of the day it met a giant.
Outdoors: 63°F/41°F Mostly Sunny
Tiny Cottage: 63°F/63°F
Daily Spark: Today's weather is perfectly average.