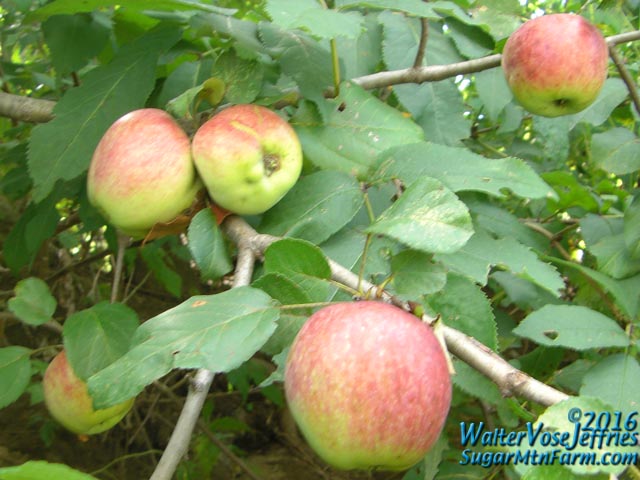 Apples Ripening
Our apple and pear trees are heavy with fruit. It is the fall bounty. We have a lot of apple trees out in the pastures, primarily wild. Both pigs and chickens enjoy the drops.
One of my long term goals is to plant thousands more apple and pear trees in double fence lines between the paddocks. The fences arranged such that they keep the larger animals off the fruit tree root zones but smaller animals can creep in to eat up the fallen fruit. As the trees grow they'll extend outward over the paddocks dropping fruit for the larger animals too.
These reserve areas are also good places to plant forages that spread their seed into the pastures to automatically reseed the paddocks annually.
Outdoors: 74°F/63°F Sunny
Tiny Cottage: 68°F/72°F
Daily Spark: A lot of people that I know I've never met.