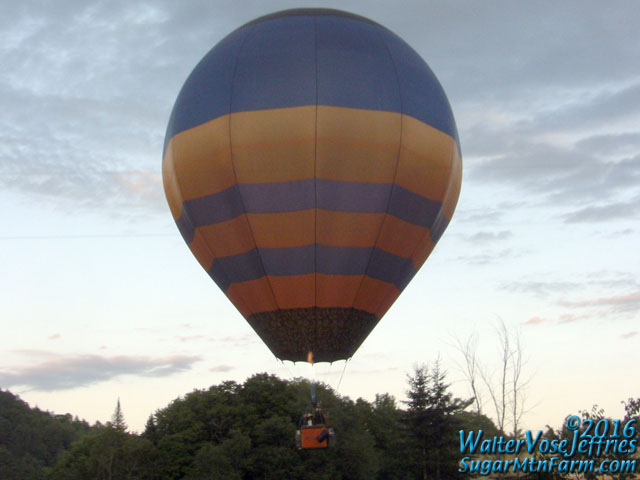 Near Earth Experience
Today Ben and I just moved a pig out of Hospice and back to the north field with the northern herd. Sometimes something goes wrong with a pig and it needs extra attention, thus the intensive care unit by the cottage.
Many people just euthanize pigs like that. It is hard to justify the cost of a vet and people say they don't like seeing the animal suffer. But what I have learned over the decades is the animal would rather suffer and heal – I know I would. As long as they're willing to try I offer them supportive care. We bring them in closer to us where they can be separate from the other pigs. This lets us focus on them, pay attention to them.
Also, pigs are rather mean to each other. They will target and kill the weak amongst them. This is a herd behavior because the weak may attract predators and scavengers. By killing or leaving behind the weak the herd survives. So a pig's strategy is to beat up the weak individuals. Pigs do not do altruism. Pigs are not kind. Pigs are not loyal. But Hollywood and animal nut groups have made them out to be much like us. They are not. Or rather they are like the worst of us, the Trumps and the Clintons.†
It is a very strange thing this false perception of animals, this anthropomorphizing that is totally backwards. Contrast this with wolves who are thought of as being so scary but they will support their weak and care for them. They bring pre-chewed food to their lame, their old, their pregnant, the nursing mothers. The wolves babysit. They care for the elderly and the infirm. Wolves do altruism. They are like the best of us.
So today Ben and I moved Pig-Pig, the name we often give to a pig living in Hospice, back out to the north field now that he is all healed up. He had been a weak pig and something, possibly another pig, possibly a bear or coyotes, tried to eat him alive. They took a big chunk out of his skull, another huge chunk out of his neck, others out of various legs. The bite marks looked like they were fanged so coyote and bear come to mind.
After about eight weeks in Hospice he is now fully healed. Pig-Pig is blind in one eye but he gets along and is filled with vigor now. Quite the contrast to the nearly dead animal with his brains, skull bone and other bones showing when we brought him into the Hospice.
So there is hope. Even an animal that is badly chewed up can be saved. Most of all it is a matter of providing supportive care so its body can do the work of healing.
Once Pig-Pig was back out in the north field I planted the Hospice with fast growing seeds. I may harvest some peas, beans, radishes, broccoli and such, all plants that love the rich soil left behind in the intensive care unit. These will be good food for the next occupant.
Outdoors: 72°F/54°F Partially Sunny, 2″ Rain
Tiny Cottage: 70°F/72°F
Daily Spark: Your legs should be long enough to reach the ground.
†Feel free to substitute your own least favorite politician.