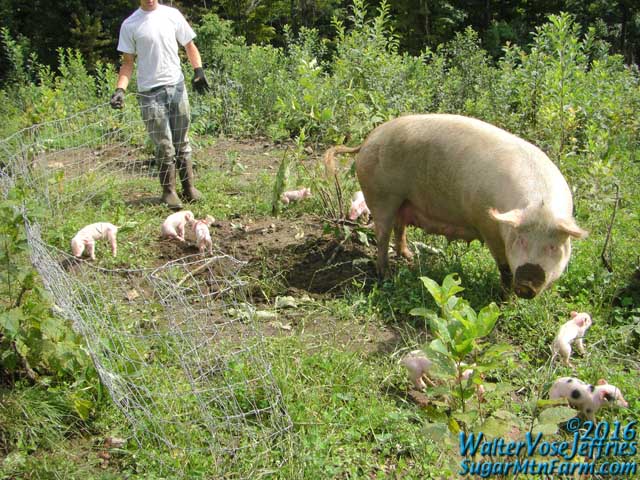 Moving Sow & Piglets
Someone asked about how to move pigs around the farm. I've written about this several times but they're scattered in different articles so here's a list of ways to move pigs:
Leading Pigs
Moving Pigs Line of Sight
Sorting & Driving Pigs
South Weaner Paddock
Moving Roasters in Fence Panel
Piggy Back
Archimedes Farewell
Loading Pigs
Box of Piglets
Vet Visit
Dump Crate Mark II
Serendipity Chutes and Sorting Boards
Outdoors: 84°F/64°F Sunny
Tiny Cottage: 73°F/68°F
Daily Spark: Speaking of moving things, teleportation research raises some interesting questions… If I record you and then transmit you and you end up a bit scrambled we can just try again, right? :) This raises the obvious question of just how right do I have to get it when reassembling you? What percent right makes you you?