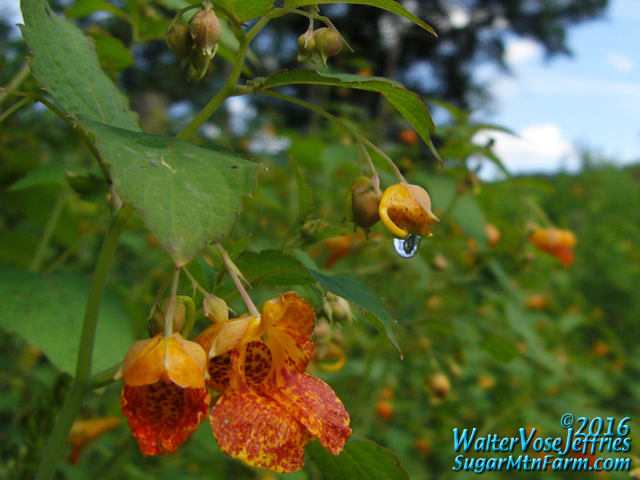 Jewelweed and Water Droplet
One of my favorite flowers is the jewelweed also known as Touch-Me-Nots and scientifically named
Impatiens noli-tangere
. It grows wild and particularly likes moist soils. The flowers look like little dragons and are gorgeous colors.
Hummingbirds and bees love the jewelweed too so I'm seeing lots of those pollinators out and about. Today while gardening I saw two different hummingbirds, one a male and one a female.
The pigs love jewelweed too, but they like eating it rather than looking at it. Jewelweed is rumored to have beneficial medicinal properties so perhaps it is one of those little tricks to properly pastured pigs. Who knows?!
Outdoors: 77°F/68°F Sunny
Tiny Cottage: 77°F/52°F
Daily Spark: I love this time of year because I can walk along picking candy off the bushes… It's like living in Willie Wonka's dream world where everything is delicious.