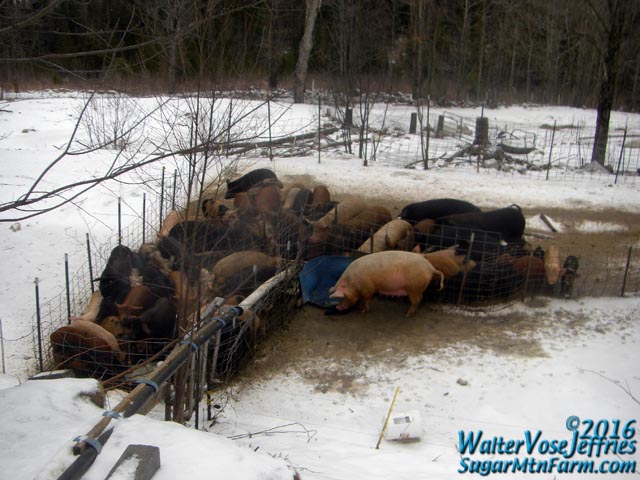 Whey Trough Divided
On some of our whey troughs we have dividers that allow the same trough to serve multiple groups. This makes feeding the pigs easier as we can fill a single 300 gallon whey trough to serve two or three groups of pigs.
In the photo above the south main herd is being serviced by three quarters of the trough while a sow is drinking on the last quarter which is dedicated to the winter farrowing sows.
The farrowing sows are divided off from the main herd so that they can have the privacy they naturally seek to build their nests and have their piglets.
Outdoors: 79°F/57°F Sunny
Tiny Cottage: 70°F/76°F
Daily Spark: You'll find Sage in ever sauSage.