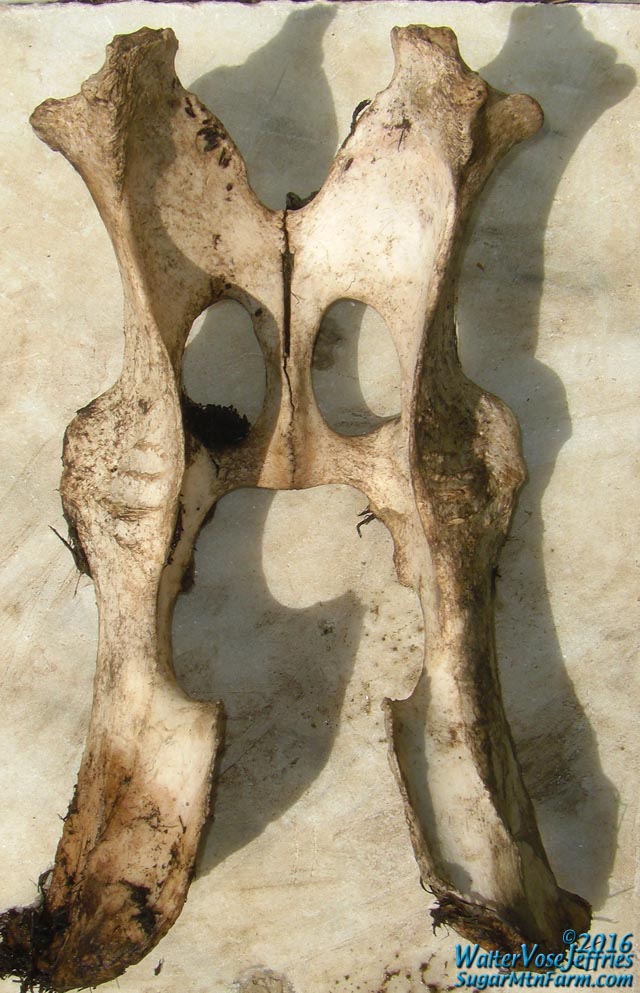 Skull of the mysterious mountain Piggyhippypotomoss
I picked this interesting bone out of the compost pile. Can you recognize what it is?
It would make a great monster skull mask for Halloween. Perhaps something a shaman would wear to make mysticism.

Before you read the answer below leave your ideas in the comments along with what you would do with bones like this…
Don't be shy!
.
.
.
.
.
.
.
.
.
Answer:

.
.
.
.
.
.
.
.
.
Outdoors: 82°F/44°F Sunny
Tiny Cottage: 68°F/65°F
Daily Spark: A few opinions are more confusing than one good fact.