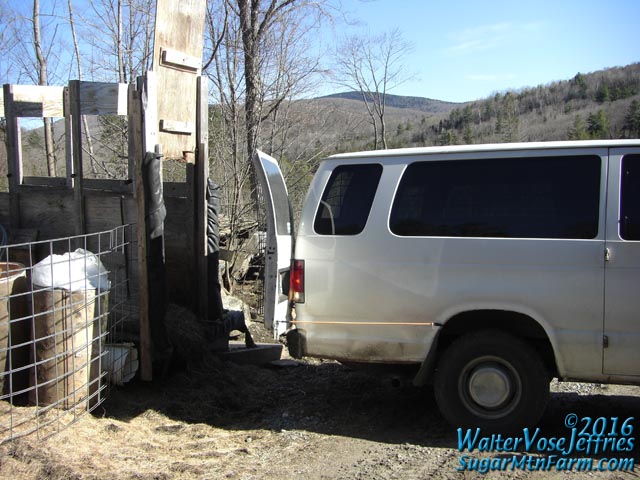 Automatic Door Holder
Sometimes the simple things can make a big difference. Farming involves a lot of innovation to make things work. Often these things are stimulated by challenges. Little tricks accumulate over time to create the culture that is passed on to shape societies.
On a very small note, related to the above, someone lost their job. They were replaced not by a robot but by a simple bungie cord. When backing up the van we used to have one person hold the door as the van mated with the chute of the corral where we load pigs each week. Lacking a person I found a solution.
Outdoors: 51°F/38°F Sunny
Tiny Cottage: 64°F/62°F
Daily Spark: The Universe has never hesitated to challenge me, and I it.