Sows and Spring Piglets
Piglets have been popping out, scampering about and enjoying the warm days we've been having. They're still getting snow to play in from each night's fall but it quickly melts in the warm sun.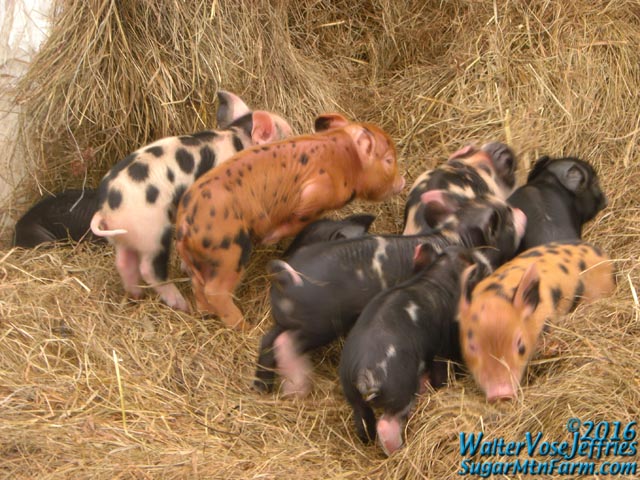 Newborn Piglets North of Ark
These piglets are new borns that were farrowed in a hay bale nest to the north of our
Ark
.
Outdoors: 24°F/47°F Sunny, 1″ Snow
Tiny Cottage: 66°F/62°F
Daily Spark: I may not be perfect but when I look at my children I know that I got something in my life right. -Unknown