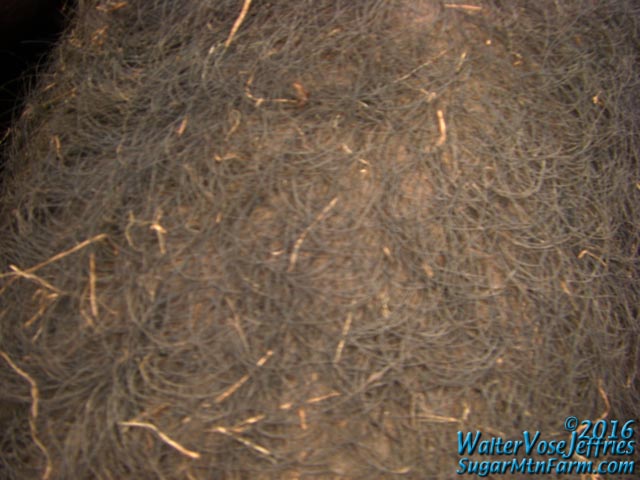 Curly Hair
This is a closeup of the back of a mature sow that has curly hair. Normally the hair on our pigs is
straight
. In the past I had sometimes seen curly hair on some small grower pigs due to
mineral deficiencies
because our hay came from a selenium deficient area.
This pig has been getting kelp and she's an adult where I haven't ever seen that issue crop up. The curl is also different than the wavy shape of the mineral deficiency. This suggests she might have a gene for curly hair which is interesting. It might be a survival advantage in our cold windy climate. I'm watching it.
Outdoors: 24°F/44°F Sunny, 1/2″ Snow
Tiny Cottage: 59°F/64°F
Daily Spark: There is sage in every sausage.