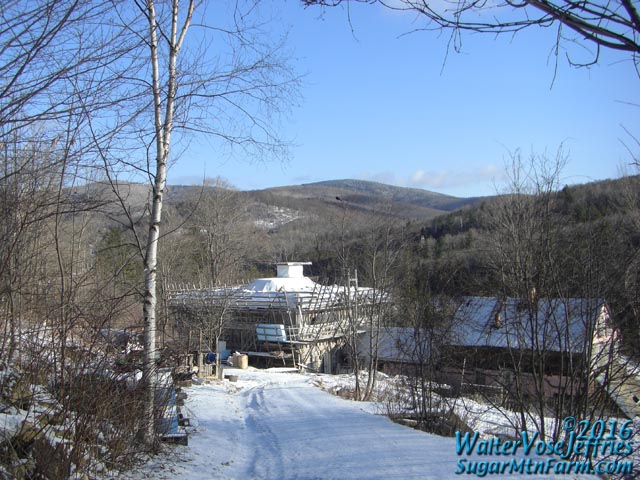 Dusting of Snow
While it has been a low snow year and warmer than usual we are still getting a light dusting of snow almost every morning. It is only about half and inch to two inches, just enough to leave the world looking pristine and white, covering up the mud season for a few hours.
By noon it is almost completely gone except for bits in the shadows and north faces of the mountain. I have spotted the first flower of the year, a yellow
coltsfoot
as always, and my many day lilies have started to sprout from the still frosty ground.
Spring comes a little later here on the mountain but I'm ever hopeful as I get seedlings ready for my summer gardens. By afternoon the morning's frozen dirt is temptingly soft to push around with your nose, if you're a pig.
The temperature below for the cottage is my bedroom, not the central room which is a bit warmer as that is where the masonry woodstove is located that soaks it's energy into the structure of the building. In the main room it is 65°F down by the floor and 79°F up near the ceiling. It's nice to have the sleeping area a little cooler to snuggle under the covers.
Outdoors: 18°F/52°F Sunny
Tiny Cottage: 58°F/62°F
Daily Spark: Observe the common garden rake – a robotic humor enhancement device of the second degree that requires only minimal foot operation from the participant and is best when observed at a distance.