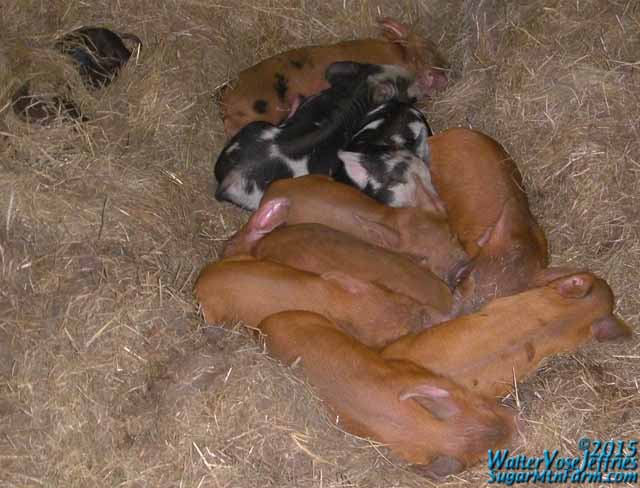 Piglets Snuggling in Hay
We've had a wonderfully warm December allowing us to get more outdoor projects done before the real winter weather hits. The pigs are loving it as they're still able to graze out on green pastures. The warm weather does mean a longer fall mud season but the Ark, other open sheds and deep bedding packs of hay take care of that.
Outdoors: 49°F/34°F Sunny
Tiny Cottage: 63°F/57°F
Daily Spark: Everyone is odd – It takes a couple to get even.