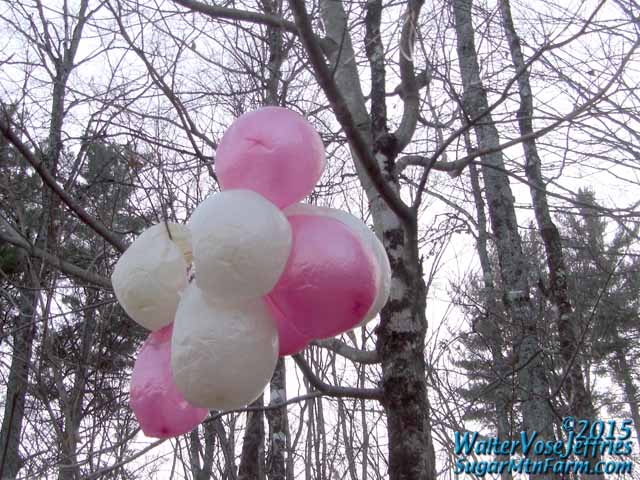 Little Lost Balloons in a Tree in the Thousand Acre Woods
Did you ever wonder where balloons go to die? You're at the fair or a party. A balloon is lost from a young child's grip. It sails upward and away on the breeze. Up, up and away!
I always envisioned them going up until they were floating at the top level of the atmosphere they could reach until they popped from the pressure inside. But apparently some hit that sweet spot where they fly for a while and then come down again like these balloons that I found in a tree in our woods.
Maybe they came from the Halloween festival in Montpelier last month.
Outdoors: 30°F/21°F Overcast
Tiny Cottage: 61°F/55°F
Daily Spark: The alien hid its space ship in plain sight, blending into the crowds chameleon like.