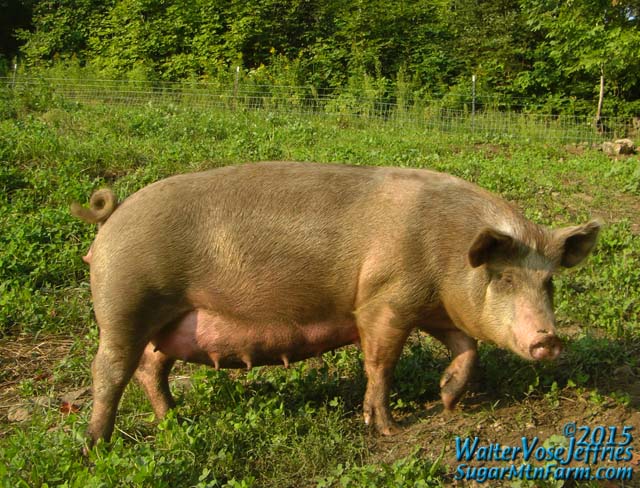 Late Gestation Sow
A frequent question is how do you know when a sow is close to farrowing. The lady above is an example.
Her bag is smooth and engorged. She's starting to release a little milk. Her vulva is puffy. She's looking for good nesting spots and moving the furniture around, building a nest. All signs of impending piglets.
Outdoors: 45°F/24°F Sunny
Tiny Cottage: 59°F/54°F
Daily Spark: Seed is cheaper than feed.