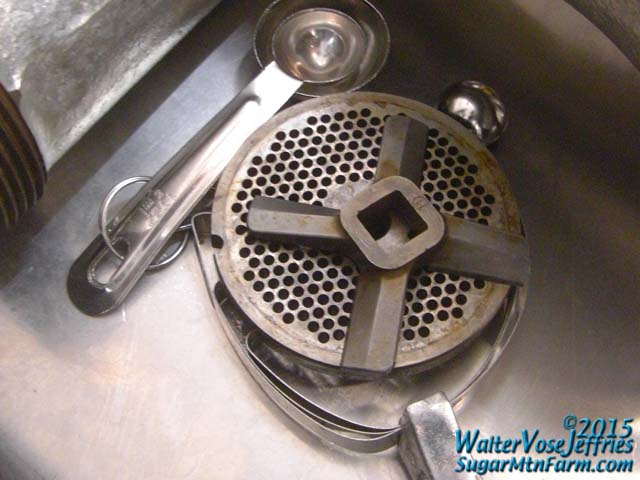 I really like our
Hobart 4822 meat grinder
but I am very disappointed that the included knife and grinding plate are made of plain steel. This is many thousand dollar industrial high quality machine that is built to last a lifetime or more. It is made of stainless steel and given the price I expected it to be all stainless steel.
The problem is the plain steel rusts. Almost instantly. To solve this I store them in a container of food grade white mineral oil. Actually, that's what I did for the first month. Then I bought all new stainless steel knives and plates. The stainless steel does not rust. The stainless steel knife and plate set cost about $30. I bought six sets so I would have an assortment of hole sizes for grinding to make sausages. That is about 1% of the total cost of the machine. For that price I expect them to provide a premium product including stainless steel plates and knives.
Outdoors: 71°F/55°F Sunny
Tiny Cottage: 65°F/60°F
Daily Spark: If you are concerned about processed meats containing nitrates and nitrites then best to avoid spinach and celery as they contain far higher levels of the exact same chemicals. Most of all, don't be a lab rat.