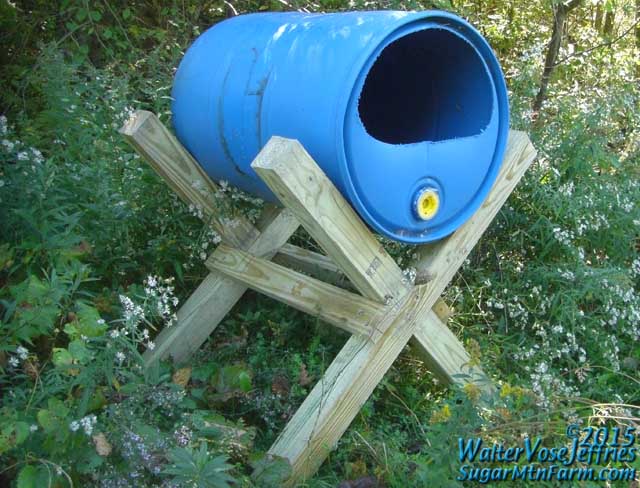 Sand Barrel
This is something that rural folk will immediately recognize for what it is but city folk may likely mistake it for an odd trash can.
You'll see these wide spread around the countryside at driveways, especially steep driveways. They are sand barrels. The cross legs keep the heavy weight of the sand up clear of the snow. Holes in the bottom let water drain out. By each fall they're filled with sand so that drivers can scoop some out to put under their tires for traction.
Ben built this and another sand barrel for the meeting house. He's a handy fellow.
Outdoors: 67°F/43°F 2″ Rain, High winds, Partially Sunny
Tiny Cottage: 63°F/59°F
Daily Spark: Recent research shows a link between sausage.