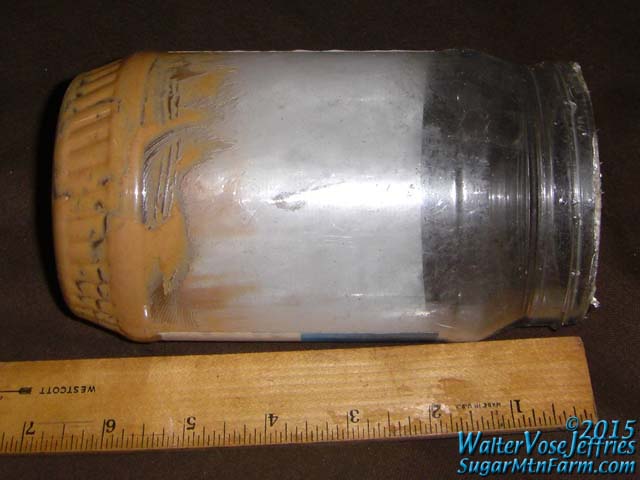 Measure of a Dog
When I get done with a jar of peanut butter I give it to our dogs. They love PB. The jar pictured above is just a little to big for Remus, our largest dog. He holds it still between his paws and can reach his tongue in most of the way, about 5.5″, but can't quite reach the bottom. Peanut butter is very appetitive but he can't get his muzzle into the jar at all. As such it is the measure of how long a dog's tongue can stretch.
Outdoors: 54°F/37°F Partially Sunny, Some Snow
Tiny Cottage: 58°F/64°F
Daily Spark: There is a madness to my method.