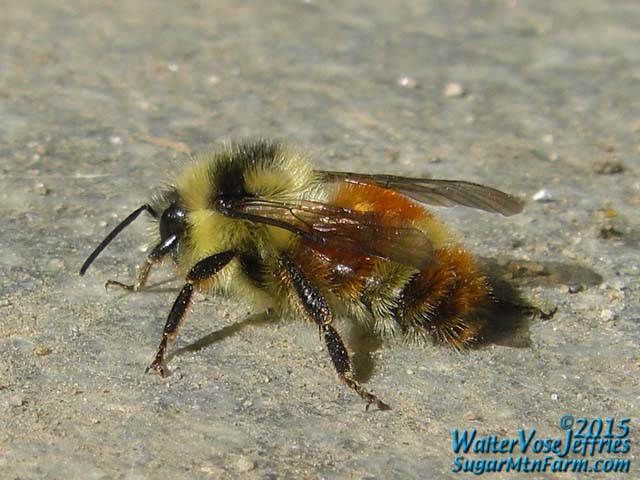 Cold Bumble Bee
This is not the weather for bumble bees as they're bumbling more than usual. This lady was hanging out on a flower and fell off. I turned her over and put her in a sunny spot so she could warm up. A few minutes later she walked around and then flew off to do her busy bee stuff.
We have had multiple days of snow. One was a two inch snow storm. All have melted and it's looking like this coming week will be warm again. Halloween's coming. We never know if it will be warm or deep snow. I'm hoping for a continued warm fall right up to December 1
st
as we have a long list of winter prep chores.
Winter hay has started arriving. They are like giant marshmallows stacked in the yard. We got the road landing cleared off just in time. It's always nice to get that in for the year.
In today's local newspaper, the Times Argus, there was a nice little write up and photo essay about our farm and our new butcher shop.
This week we did our second cutting of meat here in our on-farm butcher shop. The next day I made six batches of sausage. Its going well. A little smoother. A little faster. We're ramping up slowly and carefully. A soft start. I like to get things right before I take on too much.
Outdoors: 46°F/21°F Partially Sunny
Tiny Cottage: 64°F/57°F
Daily Spark: Experience is the cure for ignorance.