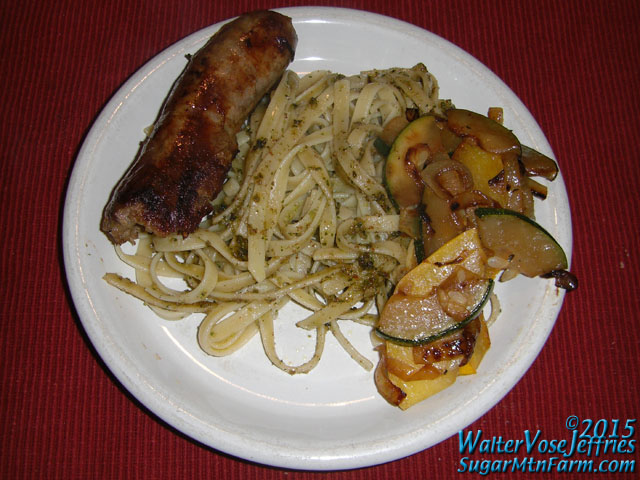 Hot Italian Sausage, Pesto & Linguini with Leeks & Zucchini
Pesto, leeks and zucchini from our gardens.
Hot Italian sausage we made in our new butcher shop from our pigs that graze on our pastures.
Mint tea growing wild on our land.
Water from the Sugar Mountain spring.
A meal all from our farm except the linguini.

How many alternate universes can you name from today's Daily Spark below?
Do you know the significance of today?
Outdoors: 55°F/43°F Cloudy
Tiny Cottage: 63°F/57°F
Daily Spark: "Shiney, Marty!" said Ford as he waved his towel and spoke into his 2-Way Wrist Radio asking Luke to beam him up.