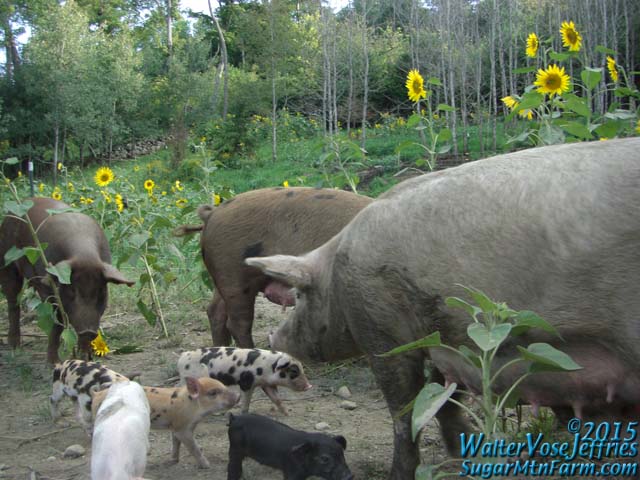 Sows Meeting in Sunflower Patch
Out on my walk I stumbled on a secret society meeting of seven sister sows. Obviously a conspiracy in the making – All of them were clearly gruntled. Better than being disgruntled!
Outdoors: 64°F/44°F Sunny
Tiny Cottage: 66°F/62°F
Daily Spark: Stand up comedy is a tough business. Some times I tell my wife a joke, I follow all the formulas and she doesn't even crack a smile. Other times I say something off hand and she cracks up laughing and almost drives us off the road. I have to watch what I say.