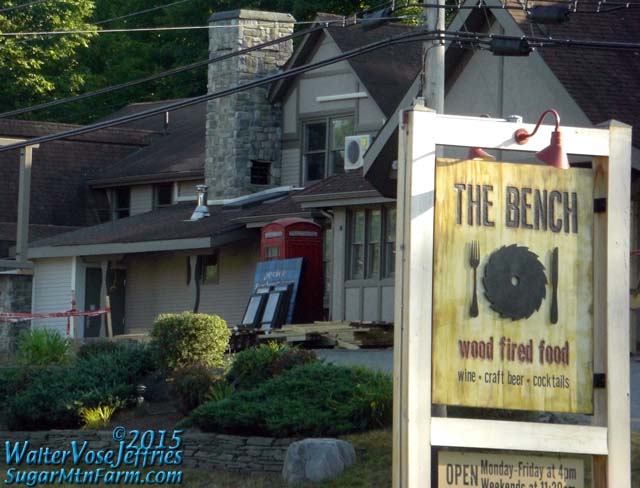 Tardis sighted in Stowe, VT
When we were walking way over to
The Bench
– a restaurant that carries our pastured pork on our menu – I spotted Dr. Who's time traveling Tardis parked out side a nearby building. Red tape was out and about – Clearly there had been an 'incident'.
I also spotted a sports car that might have been another time traveling device but one is often not sure. I resisted to the impulse and didn't become involved in these complications of the Time Lords. Just went about our business we did. Simple folk we are. Just pig farmers. Not spying on the goings on…
Outdoors: 64°F/54°F Sunny
Tiny Cottage: 66°F/61°F
Daily Spark: I find myself surrounded by mayflies.