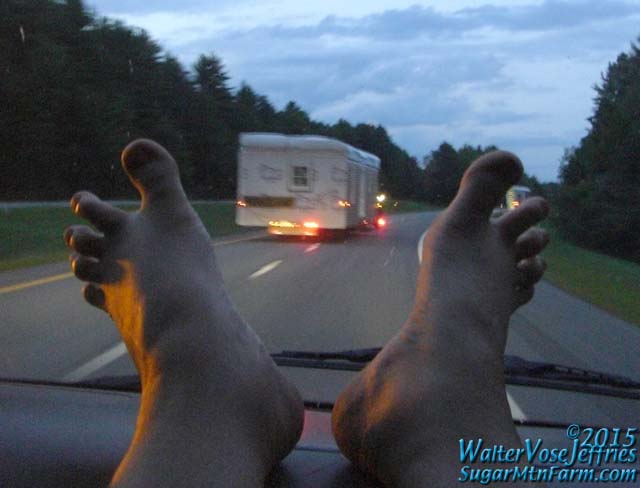 House passing Us on Highway
We are a safe driver. We drive so slowly (the speed limit) that we got passed by not just one but three houses while returning up I-91 last week.
Give their large load and the wet roads I would have thought such trucks would be going more slowly but apparently not. Fortunately we didn't see any house wrecks later.
Outdoors: 80°F/52°F Sunny
Tiny Cottage: 69°F/62°F
Daily Spark: Life is a journey of many trips.