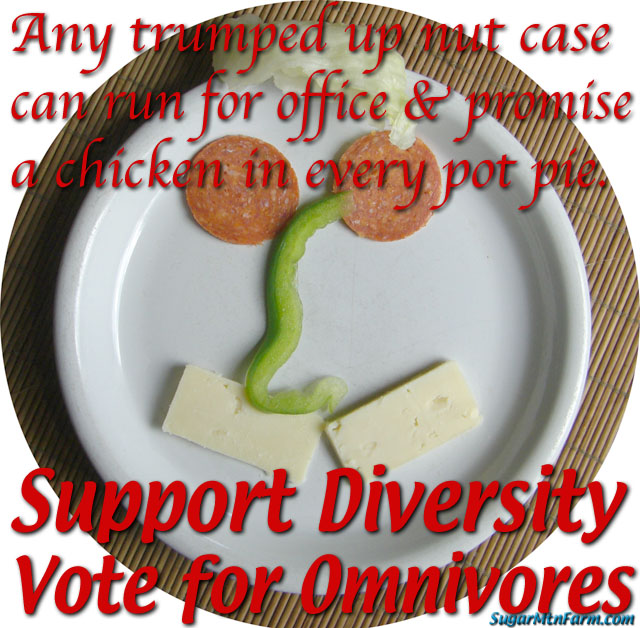 Any trumped up nut case can
promise a carrot or chicken in every pot.

Support Diversity,
Vote for Omnivores.


It's the season of political agendas. Time to vote with your wallet as well as your your pencil.
The one big benefit I see of the political landscape is it has the 1% pumping money into the economy to benefit the rest of us. They spend an amazing amount of money to win a job that will never pay a positive return on investment – at least not legally. This suggests that we shouldn't be paying them a salary but rather charging them a fee to allow them hold public office.
This is probably the last political message you'll see here for the season.
Outdoors: 71°F/50°F Sunny
Tiny Cottage: 69°F/65°F
Daily Spark: One of the penalties for refusing to participate in politics is that you end up being governed by your inferiors. -Plato