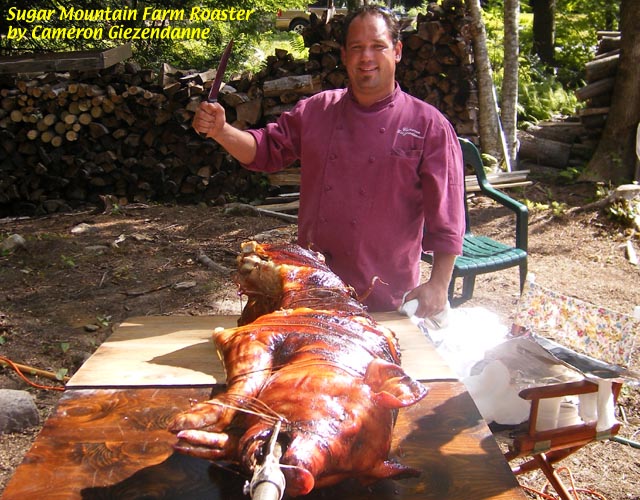 Sugar Mountain Farm Roaster Pig Ready To Cook
We have several fresh and frozen roasters available ranging from 33 to 88 lbs. A fresh pig can can be picked up this week or for a $100 deposit we can put it in the freezer to hold it for you for a coming event within the next two weeks. Other roaster sizes are also available to order ahead with a three week lead time.
See the Roaster Page for more details.

Outdoors: 81°F/63°F Sunny
Tiny Cottage: 72°F/62°F
Daily Spark: Life is to short to eat fake bacon.