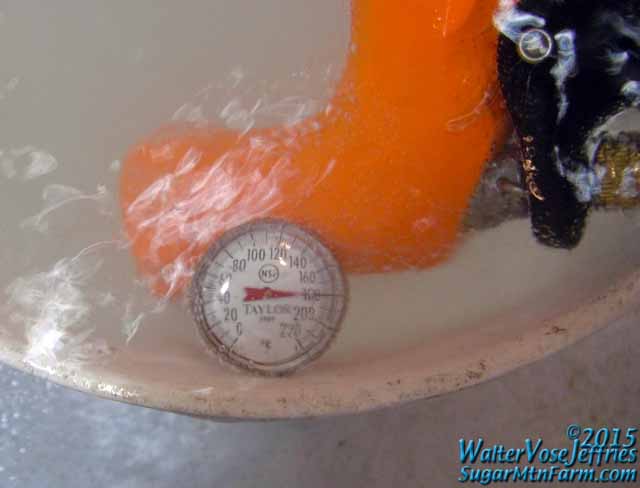 180°F Sanitizing Water Hose
One of the requirements for inspection is 180°F hot water for sanitizing. This is very hot. And dangerous.
To achieve that our heat pump[
1
,
2
] hot water heater raises our normally 45°F water to 140°F in it's 80 gallon tank while simultaneously cooling our cutting room down from it's normal cave like temperatures and dehumidifying the air. Then an on-demand water heater boosts it the remaining 40°F to deliver 180°F at the end of the hose.
The hose and hose head both are special high temperature versions and the on-demand hot water heater is located right near the start of the hose to minimize the heat loss during travel. The pipes are insulated as well.
180°F is kind of scary hot.
Outdoors: 70°F/48°F Sunny, Rain in the Night as usual
Tiny Cottage: 68°F/62°F
Daily Spark: I always wanted to as Morphius, "What if I take both the blue pill and the red pill?"