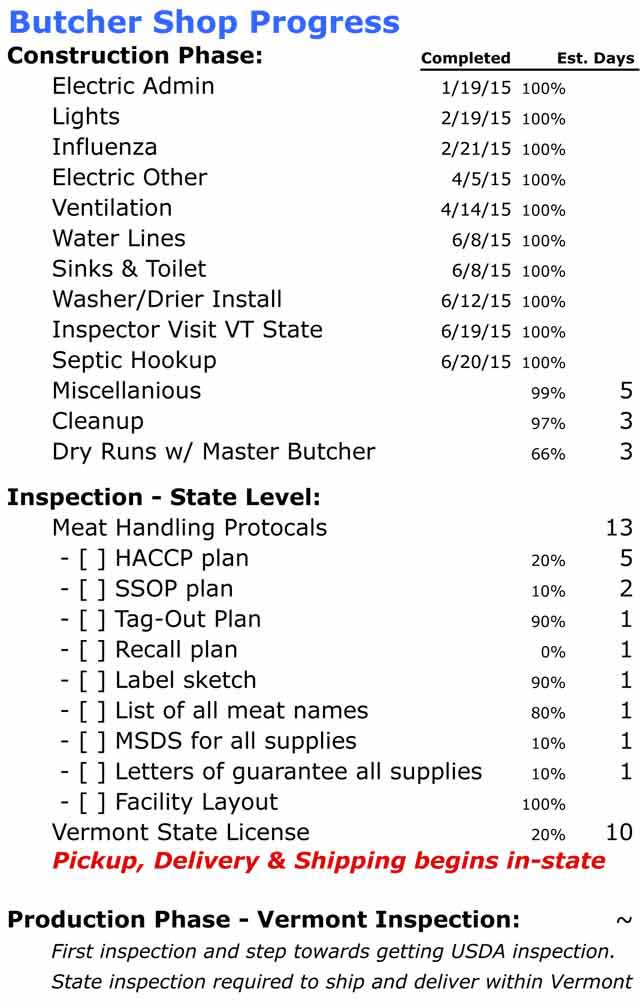 To-Do List To Completion
My To-Do list to finish the butcher shop is getting shorter and shorter. It is now down under one page – above is the short outline summary of the list. Just a few little things, cleanup, dry run and such to go.
The biggest part of what is left is the Hazard Analysis Critical Control Points / Pathogen Reduction (HACCP/PR)[
1
,
2
] plan which outlines all the steps of processing to make sure that the food is handled and produced in a sanitary manner to protect consumers's health. I've already written the plan but now that we have the building essentially finished I will go back over it, finalize it and get it approved.
Outdoors: 74°F/44°F Rain, Sunny
Tiny Cottage: 68°F/62°F
Daily Spark: I smoke but I never inhaled – Bacon maker.