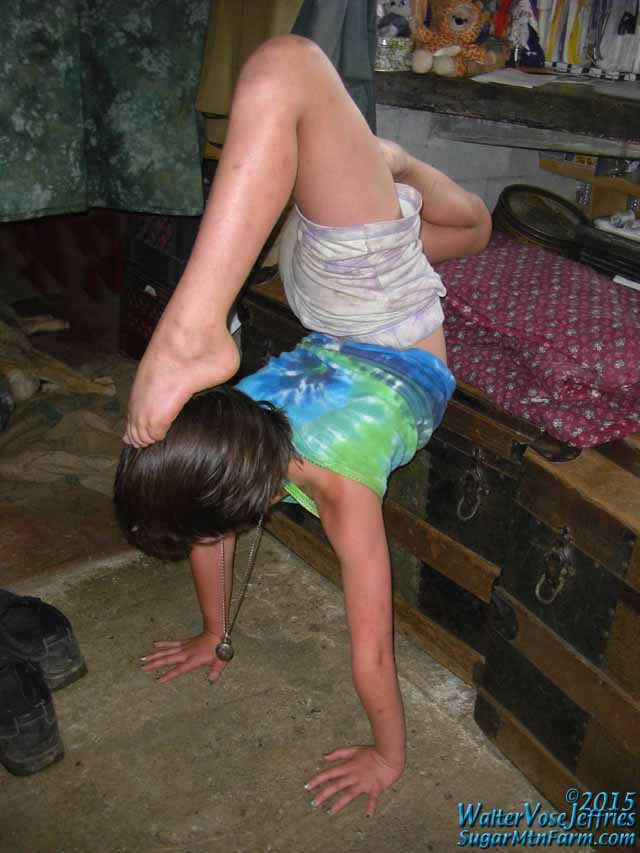 Hope Bending Over Backwards
Hope has my flexibility and then some. She can touch her feet to her head bending over backwards in a handstand. Quite impressive and graceful.
Outdoors: 60°F/54°F Sunny
Tiny Cottage: 66°F/62°F
Daily Spark: Irony of irony is that back in the 1970's and 80's they were telling us that butter was bad and eggs were bad and margarine was good for us. Now the FDA is about to ban transfatty acids (margarine!) and new research shows that eggs and butter are good for us. Likewise they said meat was bad but now there is research saying it's good. Everything in moderation, of course – don't have a cow, at least not all in one sitting.