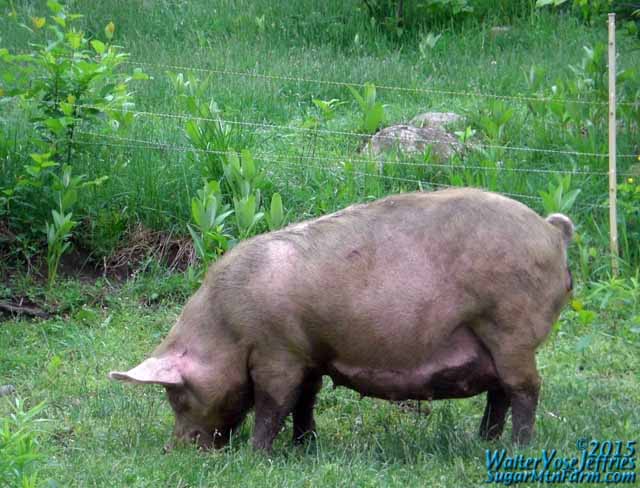 White Gilt in Farrowing Field
Each week we sort pigs. Some go to market. Some go to breeding herds. Some go to farrowing fields. This gilt is in the lower south field's paddock one and approaching her due date along with a dozen other gestating sows and gilts.
Any day now she'll build a nest away from the others and farrow her litter of piglets. They tend to seek privacy in the margins of the fields. It's an instinctual behavior and an indication of good mothering that I watch for.
Outdoors: 64°F/34°F Sunny
Tiny Cottage: 66°F/62°F
Daily Spark: If you can't have super powers would you settle for nice?