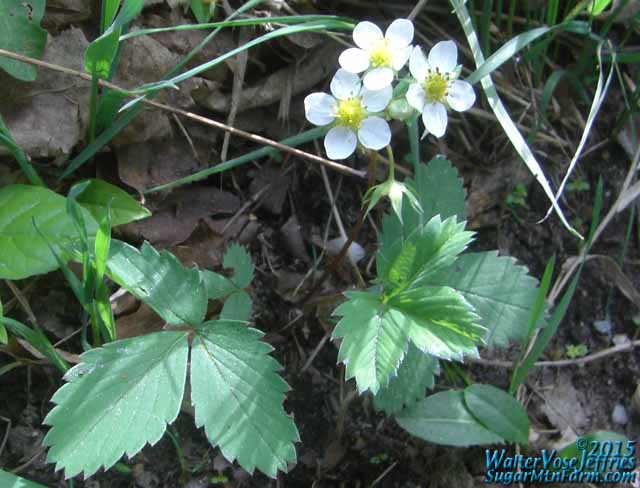 "Wild" Strawberries
The strawberries in our strawberry patches are blooming as are the ones around the cottage.
I found the above plant in a patch out by the north field which is over 1,000′ away. It looks suspiciously like our domestic strawberries and probably didn't get there via runners. It looks very different than the normal wild strawberries we have around here. I'm thinking some industrious bird planted it there a few years ago from seeds from those in our garden.
I had read in one place that domestic strawberries can't grow from seeds but this would seem to argue the point. Reading further I find accounts of people growing domestic strawberries from seed so apparently it is possible.
Outdoors: 72°F/43°F Sunny
Tiny Cottage: 66°F/62°F
Daily Spark: There is a sign for a rotary by a train track in Montpelier. The symbol used looks like "Two Men and a Woman with a Ladder". Very odd.