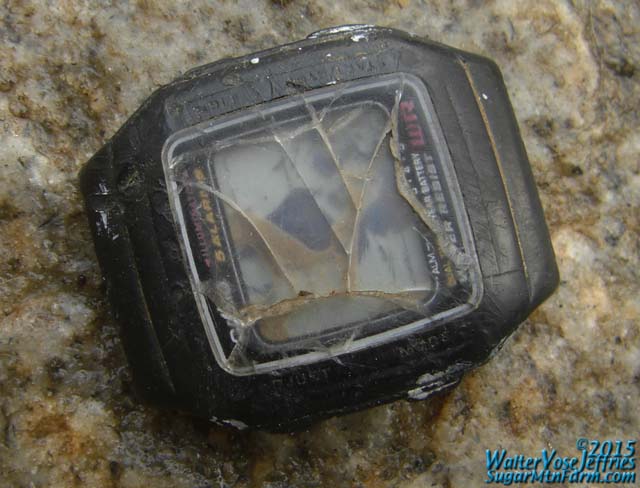 Ben's Watch Post Pig
This is what you get when a pig bites a watch. Good thing it was not an Apple Watch.[
1
,
2
]
Ben had been out working on the north field fencing and his watch came off, somewhere. Miraculously he found it the next day. Unfortunately a pig found it first and did some taste testing.
Pigs are like great white sharks. They don't actually like eating watches but that first bite is a killer. Then they spit you back out. Fortunately Ben was not wearing the watch when the pig was tasting it.
Outdoors: 74°F/50°F Sunny
Tiny Cottage: 69°F/62°F
Daily Spark: Exactness is not.