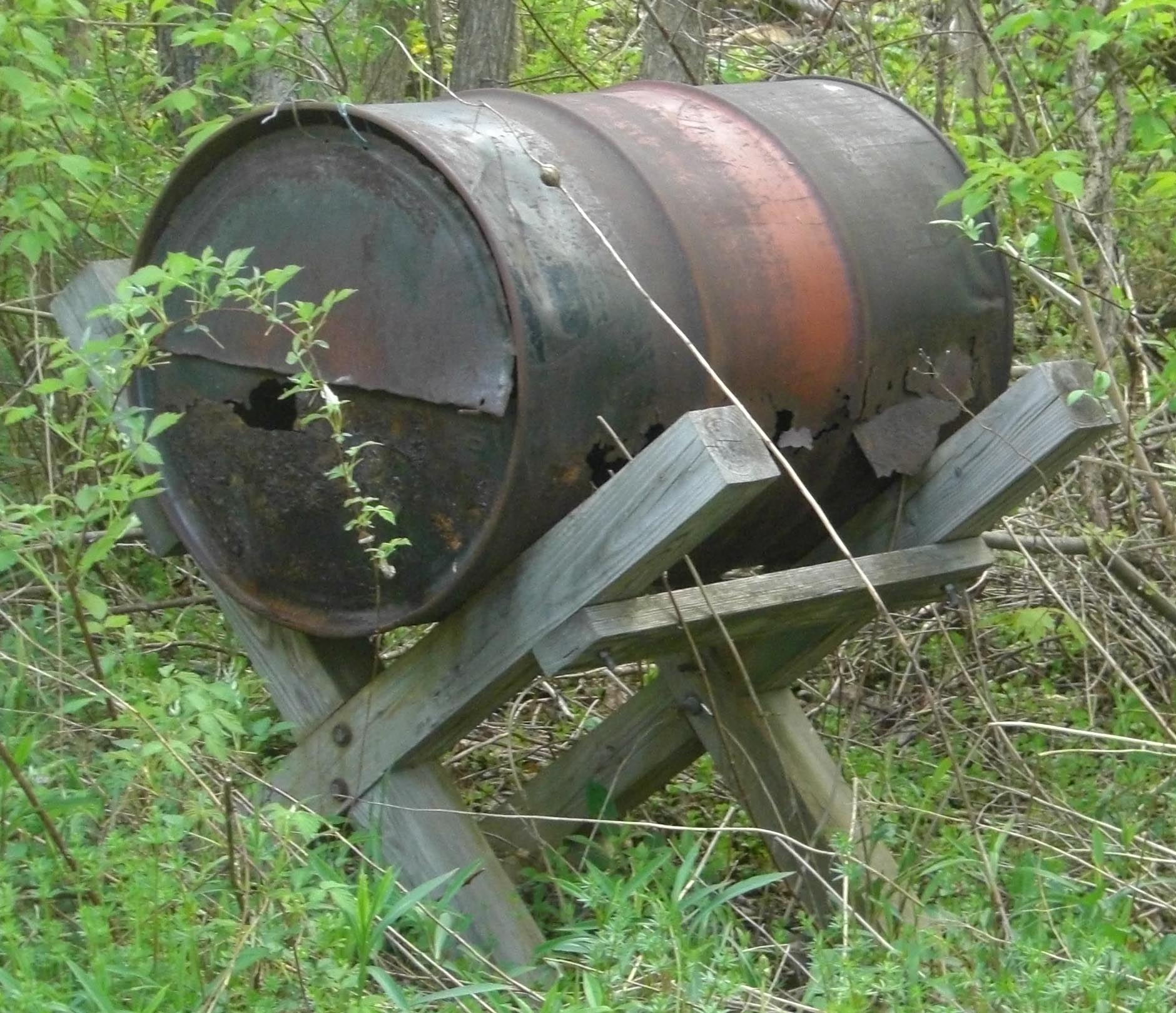 Barrel by Road
This is not a Zombie Brain Accident.
If you know what this mystery photo is leave a note in comments. Clue: It might be unfamiliar to people in southern climates and urban areas but is nearly essential out in northern rural areas.
If you know about a Zombie Brain Accident you can report that in comments too.
If you think pigs are smart and have big brains then see the post about Pig Brains and Tea Cups.
Otherwise see the Daily Spark.
Outdoors: 69°F/52°F Sunny, 1/2″ Rain
Tiny Cottage: 68°F/62°F
Daily Spark: "Nine brains were found along a street in a northern New York village, but authorities say there's nothing to fear. … Mishaps with preserved brains are not uncommon."
–Associated Press report from GOUVERNEUR, N.Y.