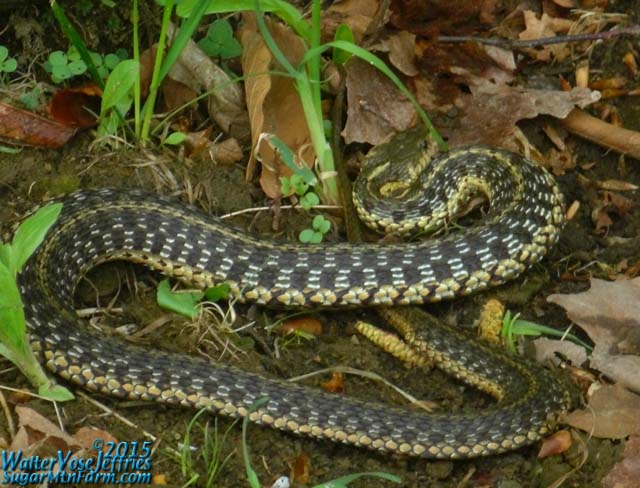 Snake in the Grass
Just saw my first snake of the year.
Pig in the Grass
Ben has been working on fixing up the fences in the upper south field. Every spring fences need some attention as the hard pack snow drags them down during the melting. Snow melts from the bottom up to a large degree. Since it is holding on tight to the fence wires it pulls them downward breaking insulators and such. Fixing these things and trimming back brush is a spring ritual.
The growth in the upper south fields is lush and the pigs are happy to be out there munching away. As I walk through the paddocks I hear the air filled with the sound of munching. Pigs chew with their mouths open and quite loudly.
Happy pigs.
Outdoors: 74°F/54°F Sunny
Tiny Cottage: 69°F/62°F
Daily Spark: The solution to lions, tigers and bears is wolves.