Fake Yeti at Agway
The local
Agway
Farm Store has a "Yeti" out front for a publicity stunt. Obviously, although he might be a celebrity, he is a fake Yeti. I pointed this out to Ingrid who works at the store. She laughed.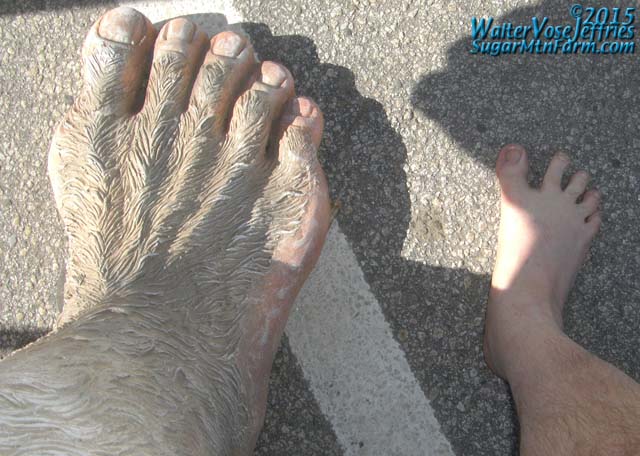 Fake vs Real Yeti Feet
It's the feet that clued me into the fact that this is not a real Yeti. Just look at those toes. Obviously this guy wears tight shoes. Check out the damage to the big and little toes, how they're deformed to a point. Maybe he was a Wall Street banker or movie executive with shiny, tight black leather shoes. Sure, perhaps he gets out in the woods and hikes around on weekends but that doesn't make him a real Yeti. Real Yeti would have toes that spread for gripping the ground, walking on top of deep snow and slogging over marshes. Like the broad toes on the foot at right.
Outdoors: 60°F/34°F Sunny
Tiny Cottage: 66°F/62°F
Daily Spark: Some people are hard to miss.