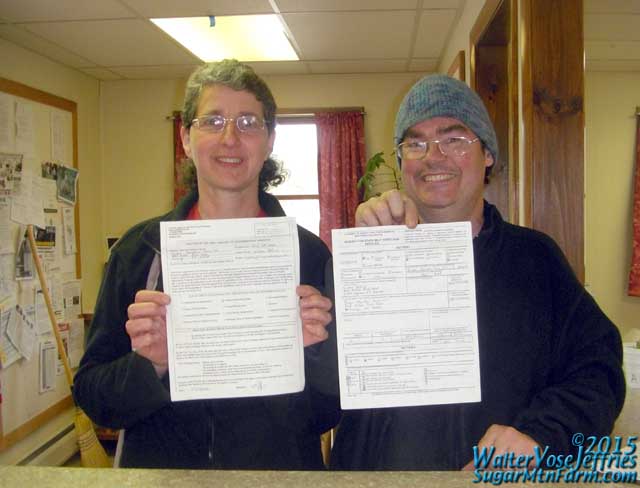 Applications to Butcher
At Town Office after getting applications for butchering notarized by the local
Notary Public
.
This afternoon the head of the Vermont Department of Meat Inspection came out to our butcher shop and went over the final details of construction, loved everything, check off the check boxes on the official inspection for opening form and went over the paperwork we need to file and last things to do in order to open our butcher shop. We're almost there!
Our next stop was at the town office to get the documents notarized – thus the photo above.
One more big step on our way to on-farm butchering!
Outdoors: 72°F/43°F Sunny, 1.5″ Rain Over Night
Tiny Cottage: 67°F/63°F
Daily Spark: Today is the oldest you've ever been, and the youngest you'll ever be again. -Eleanore Roosevelt