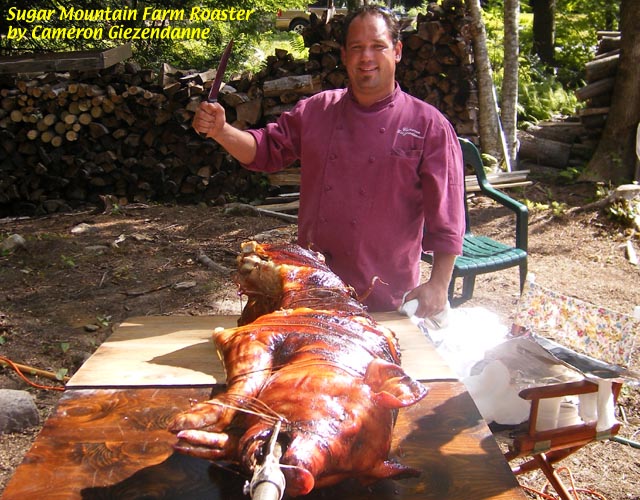 Pig Roast by Chef Giezendanner
We sell a lot of roaster pigs but do not rent out roasting equipment nor do we do event catering. This presents a bit of a dilemma for those wanting a pig roast but with no experience.
If one is getting married, a common reason for a pig roast, or some other big event where you really want to focus on your guests then I would strongly suggest having someone else be responsible for actually roasting the pig just as the Best Man is responsible for roasting the groom. This lets you focus on your big day and not worry about turning the spit for twelve hours – especially important the first time you roast a pig as it is an adventure.
With this in mind I've added a list of some chefs on the Roaster Page. These are caters who we have worked with that can do pig roasting freeing you up to focus on enjoying your day.
Outdoors: 72°F/36°F Sunny
Tiny Cottage: 68°F/63°F
Daily Spark: The Falacy of the Majority: Because most people like bacon and pork chops we would have pigs with no shoulder roasts, no feet, no ribs and no tails.