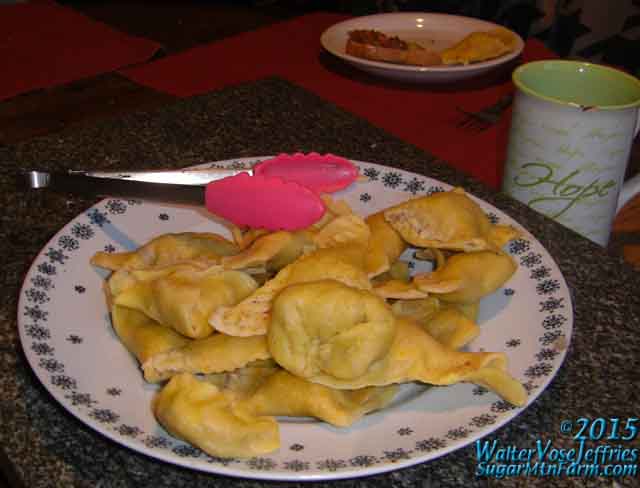 Hope Stuffed Noodles
No, no, not Hope stuffed in noodles but noodles Hope stuffed! Tricky bits of language. This falls in the category of Kids Cooking but not Cooking Kids.
Recently Hope's been exploring noodle making. The other nite she made stuffed noodles filled with onion, garlic, cheese and bits of fried minced pork heart. Delicious!
Outdoors: 66°F/45°F Sunny
Tiny Cottage: 67°F/63°F
Daily Spark: He puts his pants on one leg at a time? Well that's inefficient!